World-Class Session Players on Your Tracks
Electronic Music Production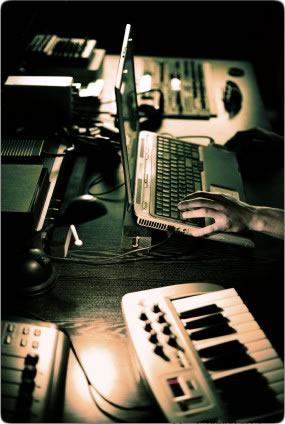 Studio Pros electronic music producers specialize in pop, dance, hip-hop, rap and electronic music. Send us a rough recording of your song or your lyrics and references of artists you like, and we'll program a custom beat and production for you.



Our Electronic Production Process:
Getting Started
Start with our order form. Tell us how you'd like your song to be produced. Complete your order and upload a rough sketch of your song to our web site.
Creating The Beat
Our electronic music producers will create the custom beat for you. This includes drum programming, synth bass and 3 synth keyboards.
Recording Vocals
After the beat is recorded, it's your turn to lay down the final vocal tracks. We'll send you full instructions on how to record and send us your vocals when you get to this stage.
If you're not a singer, we've got you covered - we have a variety of studio vocalists and rappers in different styles for both lead and background vocals.
Vocal Production
In the vocal production step, we'll take the vocal tracks, tune and edit them to treat your vocals with the most current effects and enhancements to be competitive in the current market. You'll be able to download the final version of your song, review it and request changes if needed.

Frequently asked questions:
What can I send you?
Anything you've got! A simple scratch track of your song will do--send us a basic guitar/vocal recording or anything that will give us the general idea of your song. If you're adding our composing service to your production, you can send us a vocals-only sketch or even just your lyrics and a reference song!
100% risk free?
YES! We let you hear each step of the production and get your approval before moving to the next step.
If you wish to terminate the process for any reason, we will refund your money in full for any step that you didn't approve.
Who owns the rights for the tracks?
You do! We record our tracks on a work-for-hire basis. This means that by the end of the process, you own all of the rights to the recording. You are free to publish, reproduce or sell your song without our consent. Click here to view our work for hire agreement.
What about modifications and changes?
You're the boss. We will send you an MP3 preview after each instrument has been recorded for your approval. Included in the package is a free modification for each instrument. Additional modifications are only $25 each.

If a complete re-tracking of an instrument is required, an additional fee of $75 will be charged. Re-tracking typically is when you ask for a change tempo, have new references, or wish to re-record the track from scratch.
What if I want to use my own vocals?
After laying down all the tracks for your production, you'll get a rough mix to record your final vocal tracks. You can use any local recording studio (or even your own home studio) to do them. When you're done, simply upload the track to our site for the mixing and mastering process.
What about software and formatting?
Use our tracks with any software or DAW. You may choose your preferable WAV format up to 24bit, 96KHz to fit your project needs.
How do I pay for my tracks?
Use any major credit card or Paypal.
How do I upload my scratch track?
By the end of the order process, you will be directed automatically to our upload tool. It's that easy! Alternately, you can also send us a CD through the mail or record your sketch using your phone.
What is your privacy policy and terms of use?
Click here to read our privacy policy
Click here to read our terms of use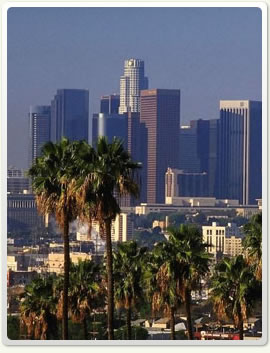 Ready in 48 hours
or less!

Money-back
guarantee

Chosen by
Sound on Sound magazine

Review and modify
before you accept


















Studio Pros in the press:


Try it now - risk free
We offer a risk-free, money-back guarantee on your first song.
After placing your order, we'll send you a high quality mp3 preview of our recording. If you don't approve the preview, just tell us why and we'll refund your money in full.
If you order includes several services for a song and you decide to terminate the process, you'll get a full refund for the services you didn't approve.
Got questions about our service?
Email one of our producers or call us toll-free: 888-571-6878 in the US, or (0)208 196 2429 in the UK.

|
|
|
|
Copyright © 2002-2015 Studio Pros, INC