May 28th, 2014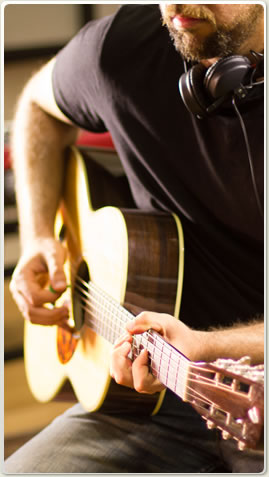 We are offering $99 live guitar tracks for the remainder of the month of May! Add any combination of guitars to your project for additional rhythm or lead electric counter melodies to spice up your tracks.
For A Limited Time Only: Order live guitar for just $99.
Additional layers of guitar for the same song are just $25/layer. For example 3 guitars for the same song = $99 + $25  + $25
Click here to listen to samples or to order online.
-This offer expires 05/31/2014
-To get the discount use coupon code: guitar99
-You can order now and use later.
-There is no limit to the number of tracks you can order.
Contact one of our available if you'd like help setting up a project: 1-310-928-7776.