Tuesday, April 5th, 2011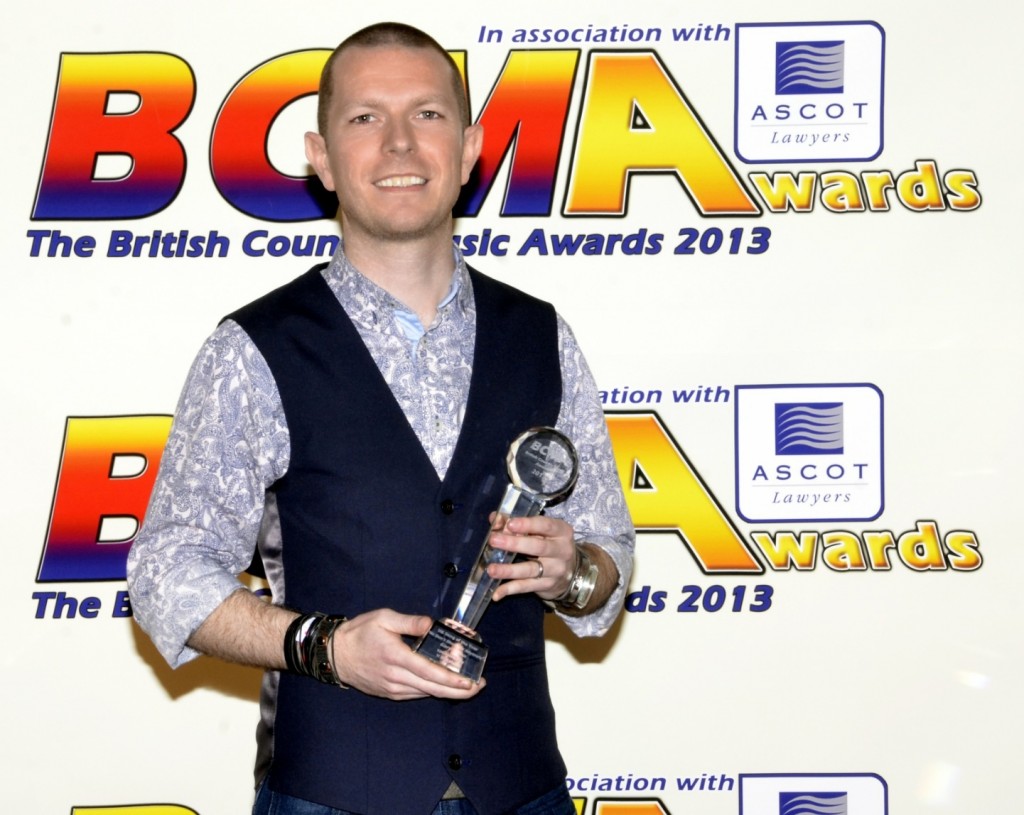 Update: 12/4/2013:
We are so proud of your recent win for UK Song of the Year at the British Country Music Awards in London!  For the song the Studio Pros team produced a while back: "He Don't Show Her Anymore". Congrats Gary! Keep on writing those beautiful country ballads!
The story behind the songwriter.
Gary Quinn is a songwriter that knows how to pull on the heartstrings of his audience.  Creating beautifully crafted lyrics, he draws you in with his picturesque storytelling through his swooning country melodies.  Quinn grew upin] Ireland where he listened to his father's Kris Kristofferson tapes, but he ended up falling in love with American country music after hearing the Garth Brooks album No Fences in the early '90s. "There's a big country and Irish scene with an undercurrent of American country, which is what I'm into," Quinn says of Ireland. "It started picking up again with the likes of the Internet. It's a bit more accessible."
Check out Gary's Song "He Don't Show Her Anymore":

While there is a country music circuit in his homeland, most performances were limited to festivals, which Quinn has played a few of. Between those gigs, he hosted his own singer/songwriter night in a local pub to give him the chance to play with various local country bands and showcase his original material.  Quinn has since moved to England to take his career to the next level and be more surrounded by a busy music scene.  He had already begun work on an album when he had found StudioPros as an option to get his songs professionally produced by their LA based team of musicians all from his home base in the UK.  Upon their first conversations, StudioPros' producer Kati O'Toole picked a song Quinn submitted as a clearly commercial and well written track.  Together they took his demo and organized a production that would showcase his hit worthy single in the best light.
Choosing the best country musicians out of the StudioPros team and the best country instrumentation, they organized his first recording and started tracking his first project, He Don't Show Her Anymore. For the project they picked a combination of electric country guitars with acoustic guitars, mandolin, live drums, bass and keyboards.  StudioPros' vocalist Racquel did all of the backing vocals to support Gary's lead and really bring everything together.
"This is a song that I can see as a commercial country track that would be perfect for radio airplay.  That's why I was very excited to get our team of musicians to work on this track" O'Toole stated. "With the right promotional steps, I can really see Gary's career taking off.  I'm excited that StudioPros has had a chance to be a part of the recording process for Quinn as he takes the next big bounds in his music career."
Describing his experience with StudioPros, Quinn stated, "I actually found the experience very easy," he says. "The whole process was very slick and very quick.  I was delighted with the turnaround. Sometimes whenever there's a quick turnaround you expect to sacrifice quality, but the quality was right up there at the top as well. I was delighted to get the opportunity to record with StudioPros." Quinn started by providing the production team with an acoustic demo mp3 of his song and watched as step by step his song took on a new fully produced sound at a professional recording quality. After all of the instrumentation was tracked, he took care of the vocals himself, and even recruited well renowned Sarah Jory—a pedal steel player who has performed with Van Morrison—to play on his track.  Incorporating his own favorite musicians into the production as well as providing vocals gave his recording that personal touch his song deserved.