Tuesday, April 30th, 2013
Finding the right team of session musicians for your project
David Alter has been one of the more intriguing clients of mine. With a total of 29 songs he's collaborated on with Studio Pros, he's become very comfortable with the process of recording online and has refined his own method that works well for him. I first was introduced to David when he came to us with demos for a 21 song rock opera.  He showed me some of the songs, and I was instantly hooked. Even his rough sketches and vocal ideas had a very distinct sound and quirk that drew me to each song. It was through this project that I really got a feel for the characters who might eventually adapt this on stage.
Working with professional musicians from the comfort of your own home
David works as a physician just outside of Toronto, Ontario. To be specific, he is a cardiologist, a researcher, Associate Professor of Medicine at the University of Toronto AND an aspiring composer/songwriter who runs an organization that builds healthy communities through music. http://www.vigourprojects.com/
David is a busy guy, to say the least- so it was helpful for him to find a studio like Studio Pros who could work on his 13 songs at once through various phases and still be in touch. This way, he was able to be heavily involved in every musical decision on his own time, so we worked around his schedule.
"The StudioPros process works extremely well for me. I love the process of online recording. For me, the secret to satisfaction with on-line recording is three-fold: (a) having a vision, (b) having the self-confidence to creatively navigate the vision, and (c) some patience and perseverance." Working with Alter was a delight because he had such a clear vision. He knew where he wanted the songs to go and getting there was just a matter of communication and musical building blocks.
Recording your songs with Studio Pros
In David's song "Holy Moses," we recorded the drums, bass, guitars, piano and organs to give it the professional touch of seasoned session players. You can just feel this song being the emotional high point of a stage production. We are very excited to see his production and see how the wonderful music we collaborated on fits into the story.
Listen To "Holy Moses" Here: 

Custom instrumentation with Studio Pros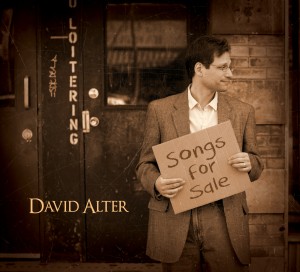 The unique aspect about this project was that David came to us with tracks to build off of. He already had vocals and scratch guitars recorded to a click track  so we could hear the songs, but he would provide references for the services he ordered like drums, upright bass, mandolin, guitars and accordion and building his songs became somewhat like a puzzle.
"I love the process of building up a song one bit at a time….It's like painting a canvas! The great thing about StudioPros is that they are equally adept at allowing you to maintain full control, or handing off control to them," says Alter. "Either way, I am always impressed (and in many cases, overwhelmed) with the production quality and musicianship of StudioPros- – All of the players are great. The drums are top-notch!, The guitar players rock! The keyboard and string players are fantastic and the bass player can give me both "groove" or "melodic-McCartney-esq" lines."
David plans to release the songs we worked on with him in a double album CD, as the songs will eventually turn into a stage play which he is currently in the playwright process of. There is also talk of adapting this into a film eventually, the possibilities are endless! We love David's vision and perseverance in this career as a musician. It's something to aspire to.
If you have a project that you're interested in collaborating on, don't hesitate to contact one of our available producers at: info@studiopros.com, or 310-928-7776.
 To sign up for a Free Project Consultation with our production team, click here: http://studiopros.com/free-consultation-form.php
Keep in touch with David and his endeavors here:
www.davidaltermusic.com<http://www.davidaltermusic.com>
www.vigourprojects.com<http://www.vigourprojects.com>