World-Class Session Players on Your Tracks

If you need to copyright your song with the Library of Congress, or if you're working with a band - detailed music charts are essential. Send us your song, we'll transcribe it and send you printable charts within 48 hours or less!



Our music charts service costs $150 and includes:
- Detailed PDF music charts for one song up to 5 minutes long
Including: tempo, structure, sections, melody and chords
- Royalty-free license - use the charts for any commercial purpose.
- Ready in 48 hours or less

Click here to order music charts







Studio Pros' Music Chart Sample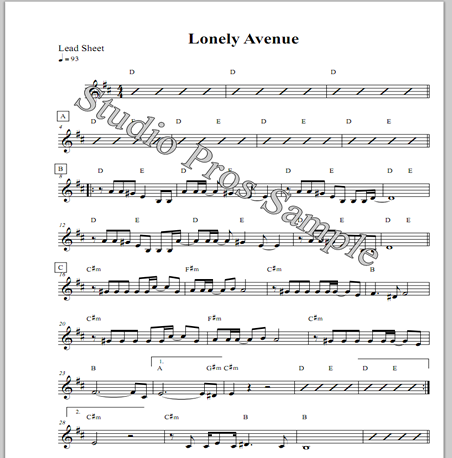 Got questions about our service?
Email one of our producers or call us toll-free: 888-571-6878 in the US, or (0)208 196 2429 in the UK.

|
|
|
|
Copyright © 2002-2015 Studio Pros, INC