World-Class Session Players on Your Tracks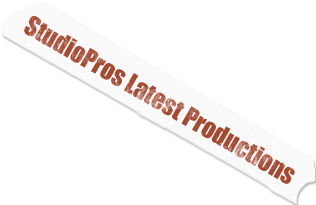 ChordSlinger n Lola
"The quality of the musicians and attention to our needs has gone over and above expectations on every song with StudioPros!"





Cheryl Benton
"My experience with StudioPros has been nothing short of fantastic and I would highly recommend them for any project."





Chris Meier
"Working with StudioPros is exciting and fascinating! They are very fast and reliable. You get a great recording quality for a reasonable price."





Stephen McElligott
"Studio Pros is fantastic. I could spend time with my kids at home while my stuff was getting recorded. It was a very easy process and the results are great!"





Gerald Brisson
"Studio Pros are top notch professionals in every aspect and a pleasure to work with."





Mark Sadek
"I would recommend Studio Pros to anyone who wants to get it done - Professionally!"





Joseph Christie
"I highly recommend Studio Pros. They are crazy good at what they do!"





Chord Slinger N Lola
"We didn't know we would get such amazing creativity with Studiopros, the service is outstanding."





Todd Tobias
"Studio Pros was a committed partner in getting my demo to a commercial level- and I am impressed with the result!"




|
|
|
|
Copyright © 2002-2015 Studio Pros, INC