Featured Artist: Charlie Barclay
Tuesday, April 2nd, 2013
Producing your EP with StudioPros production team.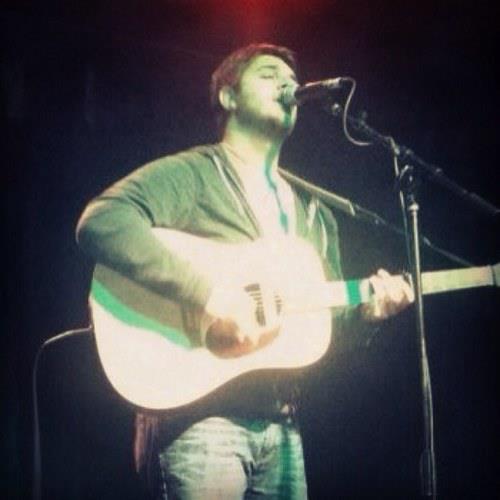 Charlie Barclay is an upcoming Dallas, TX based alternative/pop singer/songwriter who we've just had the honor of producing.  Barclay draws inspiration from current artists such as John Mayer, Ben Rector and Steve Moakler as well as classic artists such as Led Zeppelin, Jim Croce, and Jackson Browne. His songs have infectious melodies and lyrics that stay with you far beyond your first listen of the song. Charlie has used Studio Pros to release his first single off his debut EP "Shallow Hearts" as well as his second EP "The Love You Give" which we have just wrapped up production on. This is a great example of how artists can access professional musicians as independent musicians and focus on their talent as songwriters and let the pros do the rest.
Taking your songs from basic demos to broadcast quality recordings.
Charlie originally found Studio Pros while doing a google search looking for a studio drummer.  He says of that experience, "It didn't take me long to realize I was going about the recording process all wrong and StudioPros was my answer to getting a professional sound at an affordable price." A common problem that our clients face is finding the right team to help them realize the productions from demo form to radio ready, broadcast quality finished full band productions. In the case of Charlie, his talents lie in his songwriting and singing. He can get a basic guitar/vocal demo down, but organizing the production of an EP that will consist of a full band can be overwhelming without outside help.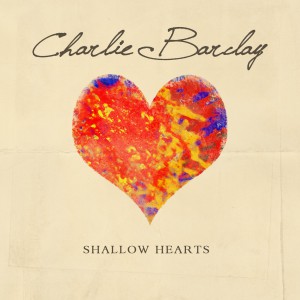 When asked about his experience working with Studio Pros, Charlie responds, "It was quick and easy. I will continue to work with StudioPros for all of my future projects. To start, the production is incredible. Kati knew exactly what my songs should sound like even when I didn't have the words to express my vision. Then, the guitarist brought my songs to life with breathtaking riffs and the other instruments each added their own dynamic. I can't say enough good things about StudioPros. It's hard not to be skeptical of an online service creating your songs without you in the room, but they really listen to your vision and capture it perfectly. I've produced five songs through StudioPros and they are all exceptional. My single "Shallow Hearts" charted at #43 on the iTunes singer/songwriter charts and I have similar hopes for my EP release "The Love You Give" which will be digitally released on iTunes April 26th."
Check out Charlie Barclay's "The Love You Give" EP




Now that Charlie has completed the hardest steps of writing, producing, then organizing his digital release to iTunes for late April; his next step is to spread the word. Some think that the work is done once the songs have been finally mastered, but that's not the case. An equal amount of promotion, performance and publicity has to come into the process if you want to create a fan base and have people listen to your release. "I work every day to spread my music to new ears. My plan is to make a living playing music. Whether that means living in a van eating peanut butter sandwiches for 300 days of the year or signed to a major label, I don't care. Whatever it takes as long as I'm doing what I love."
We wish you the best of luck with promoting your EP Charlie, and are honored to have produced The Love You Give EP!
To keep updated on Charlie's tour dates and releases, check him out at:
http://www.charliebarclay.com/
https://www.facebook.com/charliebarclaymusic
To read more about StudioPros music production:
http://studiopros.com/music-production.php
If you are interested in getting your songs professionally produced with our production team, contact one of our available producers at: 1-310-928-7776 or email us at: info@studiopros.com.