World-Class Session Players on Your Tracks





















What clients are saying?
"I've been working with
StudioPros on over thirty of my
songs. The results have been
excellent."
Richard Marcello
Harvard, Massachusetts






Hear the difference:
Want to hear what a professional Studio
Pros production can do for your song? Listen to this comparison.
| | | | | |
| --- | --- | --- | --- | --- |
| | | | | |
| | Before | | After | |
It's the same song by the same artist--but
which of these would grab your attention?
We thought you'de get our point!






What did Sound On Sound Magazine have to say about Studio Pros?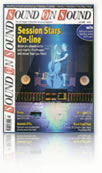 "Very high quality of playing and recording; strong production skills. Ideal for: Anyone who wants to hand over production of their material to someone else and get top-quality results."



A simple process with world-class results.
Getting Started
Start with our order form. Tell us how you'd like your song to be produced. Complete your order and upload a rough sketch of your song to our web site.
Laying down the tracks
We'll start by recording a simple guitar/piano scratch track of your song synced to a click track, then continue with the drums, bass, 3-6 guitars and 1-3 keyboard tracks. A total of five world-class session players will play on your song. You'll be able to review, request changes or approve each instrument before we to move on to the next one, while a dedicated StudioPros producer will guide and help you through the entire production process.
Recording Your Vocals
After the instrument tracks are recorded, it's your turn to lay down the final vocal tracks. We'll send you full instructions on how to record and send us your vocals when you get to this stage.
If you're not a singer, we've got you covered - we have a variety of vocalists in different styles for both lead and background vocals.
Mixing and Mastering
In the final step, your song will be mixed and mastered by StudioPros' Grammy nominated mixing engineer. You'll be able to download the final version of your song, review it and request changes if needed.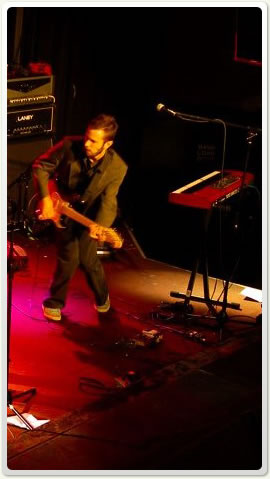 Frequently asked questions:
What can I send you?
Anything you've got! A simple scratch track of your song will do--send us a basic guitar/vocal recording or anything that will give us the general idea of your song. If you're adding our composing service to your production, you can send us a vocals-only sketch or even just your lyrics and a reference song!
100% risk free?
YES! We let you hear each step of the production and get your approval before moving to the next step.
If you wish to terminate the process for any reason, we will refund your money in full for any step that you didn't approve.
Who owns the rights for the tracks?
You do! We record our tracks on a work-for-hire basis. This means that by the end of the process, you own all of the rights to the recording. You are free to publish, reproduce or sell your song without our consent. Click here to view our work for hire agreement.
What about modifications and changes?
You're the boss. We will send you an MP3 preview after each instrument has been recorded for your approval. Included in the package is a free modification for each instrument (additional modifications are only $25 each).
What if I want to use my own vocals?
After laying down all the tracks for your production, you'll get a rough mix to record your final vocal tracks. You can use any local recording studio (or even your own home studio) to do them. When you're done, simply upload the track to our site for the mixing and mastering process.
What about software and formatting?
Use our tracks with any software or DAW. You may choose your preferable WAV format up to 24bit, 96KHz to fit your project needs.
How do I pay for my tracks?
Use any major credit card or Paypal.
How do I upload my scratch track?
By the end of the order process, you will be directed automatically to our upload tool. It's that easy! Alternately, you can also send us a CD through the mail or record your sketch using your phone.
What is your privacy policy and terms of use?
Click here to read our privacy policy
Click here to read our terms of use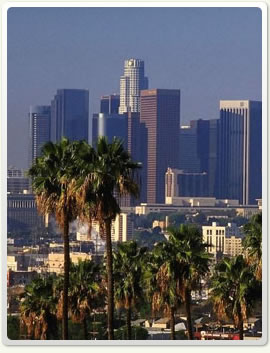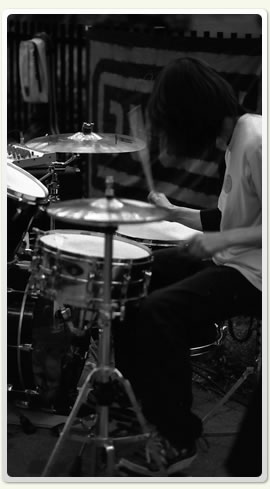 What YOU can do with StudioPros?
Below, you'll find 3 examples of gifted songwriters who have
had success with their music after collaborating with StudioPros.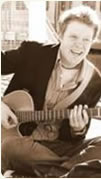 Matt Ryd
Chicago, Illinois
One of Chicago's most talented singer-songwriters, Ryd used StudioPros to produce his songs and licensed them to Scrubs (NBC).

Here's how he did it...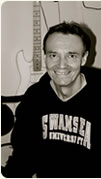 Tim Knighton
Porthcawl, United Kingdom
Knighton made radio-ready recordings of songs he had written years before, but never had the resources to professionally produce until he found StudioPros.

Here's how he did it...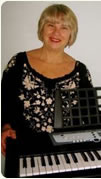 Barbara Bechler
Show Low, Arizona
Barb has used StudioPros to learn and practice her own music production techniques. She won several songwriting competitions, and presented her songs to film directors.
Here's how he did it..


More featured artists of StudioPros:
More songs produced by StudioPros:




ChordSlinger n Lola
"The quality of the musicians and attention to our needs has gone over and above expectations on every song with StudioPros!"





Cheryl Benton
"My experience with StudioPros has been nothing short of fantastic and I would highly recommend them for any project."





Chris Meier
"Working with StudioPros is exciting and fascinating! They are very fast and reliable. You get a great recording quality for a reasonable price."





Stephen McElligott
"Studio Pros is fantastic. I could spend time with my kids at home while my stuff was getting recorded. It was a very easy process and the results are great!"





Gerald Brisson
"Studio Pros are top notch professionals in every aspect and a pleasure to work with."





Mark Sadek
"I would recommend Studio Pros to anyone who wants to get it done - Professionally!"





Joseph Christie
"I highly recommend Studio Pros. They are crazy good at what they do!"





Chord Slinger N Lola
"We didn't know we would get such amazing creativity with Studiopros, the service is outstanding."





Todd Tobias
"Studio Pros was a committed partner in getting my demo to a commercial level- and I am impressed with the result!"



Fixed pricing with no hidden fees.
Our basic music production package is $899. It includes five world-class musicians to arrange and record live drums, bass, guitar and keyboard tracks and mixing and mastering by our 7-time Grammy nominated engineer. You can customize your production in our order form according to your needs. Some additional StudioPros services include: composing, additional drum programming or percussion, vocalists, vocal tuning, horn section and more...
To help you get started, we've created two packages that make it simple and easy to start the production process, according to your budget:






Customize it till it's perfect!
One free modification is included with EACH instrument to help you perfect each and
every aspect of your production. Additional modifications are only $25 each.
Money-Back Guarantee

We will ask for your approval after each instrument we record and before moving on to the next one.

If at any time during your first production order you wish to terminate the project, You'll get a full refund for the steps you didn't approve.
Cheaper than doing it yourself
Grab a piece of paper and total up the price of producing your songs in a big name recording studio.
Or, try adding up the time and costs needed for buying all the necessary recording gear and
instruments, learning how to use the gear, and hiring session players (if you can find any in
your home town) to do it yourself. If your mission is to get your songs professionally
produced, StudioPros will save you thousands of dollars and provide results
that will amaze you -- or you'll get your money back!


|
|
|
|
Copyright © 2002-2015 Studio Pros, INC