We are doing Black Friday a bit differently this year. Instead of waiting until Friday, we are celebrating all week long! Why wait when there is music to be made? We need every extra bit of cheer this year.
Take $50 OFF any qualifying order of $179 or more.
To place an order online:
https://studiopros.com/services.php
USECODE: BLACKFRI2020 to save $50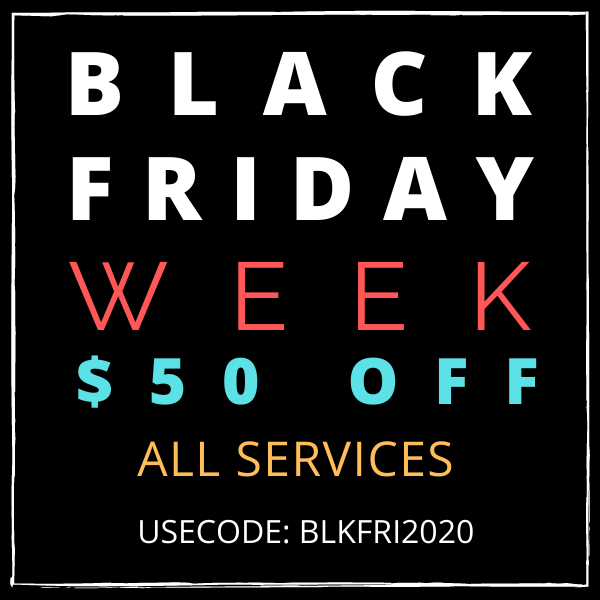 Also, don't miss our November Production Sale.
Take $200 OFF any qualifying production of $1395 or more.
Click here to find out more about the production sale.
If you'd like help setting up an order, contact an available producer at: 1-310-928-7776.
offer valid Nov 22, 2020 – Nov 30th, 2020
USECODE: BLKFRI2020 to take $50 off qualifying order
offer valid for orders of $179 and up
order now, upload files later
no limit to the number of times you use code within offer