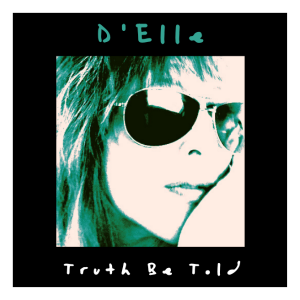 When Artist D'Elle contacted me about producing a roots-blues Americana track "Truth Be Told", I was so excited. As a folk artist myself, the picture she had painted about her song and vision really resonated with me. We had talks about finding a way to produce the music that took you back to a Mississippi front porch. Picture sitting on the front porch picking on an old beat up acoustic guitar as musicians join in.
The first goal, find the right musicians and instrumentation within the StudioPros team to bring the song to life. When it comes to telling a story, the vocalist is always the first choice I lean towards. I chose Alice from the StudioPros team of vocalists, since she has the southern roots that I thought would connect to the song. Alice's gritty soulful vocal exceeded our expectations in producing "Truth Be Told".
Starting with an acoustic guitar foundation to build off of and then adding drum programming that channeled the more organic sounds while still locking down a groove (chains, foot stomps, clapping), an upright bass, and the raw melodies of the dobro – we produced a final recording that I'm so proud of. Take a listen below!
"Truth Be Told" produced by StudioPros:
In D'Elle's Words: Producing Your Songs with StudioPros
I remember the day when I was searching online and came across StudioPros because it was almost as if there was an illuminating light of curiosity that led me to take the next step. So, I made the call and glad I did.
It was definitely a new terrain for me since I'm accustomed to being hands on from writing the song to the final mix. But Kati O'Toole eased me into the simple learning curve by not only answering my questions but listening to me describe the heart and soul of the song. It was due to Kati's artistic producing skills that brought that raw, backwoods bluesy-ness to life through their talented musicians. So, the process for me quickly became one of anticipating the next musician's preview as the song was built one instrument at a time.
Providing A Scratch Demo To Get Your Song Produced
I remember my first conversation with Kati which included listening to the song while I was on the phone with her. I felt like I was sweating pure humiliation out of my pores until she said "it wasn't a problem." And you know what, she meant it. StudioPros is not looking for or even expecting a great production quality [from the initial demo submitted]. They dig into what you've submitted and put their magical pro touch upon every track they record.
I remember the first time I heard the acoustic guitar tracks. I was beyond thrilled because it felt like my spirit was going to burst outside my body as I danced around the room to that tasty down home bluesy-ness that guitarist had captured. If you're a writer you know what I'm talking about. It's hearing for the first time, in a professional format, what you've heard and lived with in your head for so long. Without a doubt, those guitar tracks were the foundational flavor every other track would build and weave around as the song began to take flight.
For More Info on Artist D'Elle:
Web: https://www.artistdelle.com
Twitter: https://twitter.com/artistdelle
Facebook: https://www.facebook.com/artistdelle
Instagram: https://www.instagram.com/artistdelle
Get YOUR Songs Produced with StudioPros
To read more about StudioPros music production services:
https://studiopros.com/music-production.php
To discuss getting your songs produced by the StudioPros Team, contact an available producer today at: 1-310-928-7776 or email: info@studiopros.com.