I have had the pleasure of helping New York based singer/songwriter Chris St. John fulfill a lifelong dream of producing his first album "I'm Dreaming" with the help of the talented session musicians at the StudioPros team. Chris contacted us at the end of 2020 with the intention of recording his first single "I Need A Horse". From there, what happened was a full album's worth of material produced (13 songs to be exact) within 2 months in conjunction with the StudioPros team.
Chris's first debut album, "I'm Dreaming" is an autobiographical story of his life with songs ranging from sobriety, finding your happiness, loss, love and more.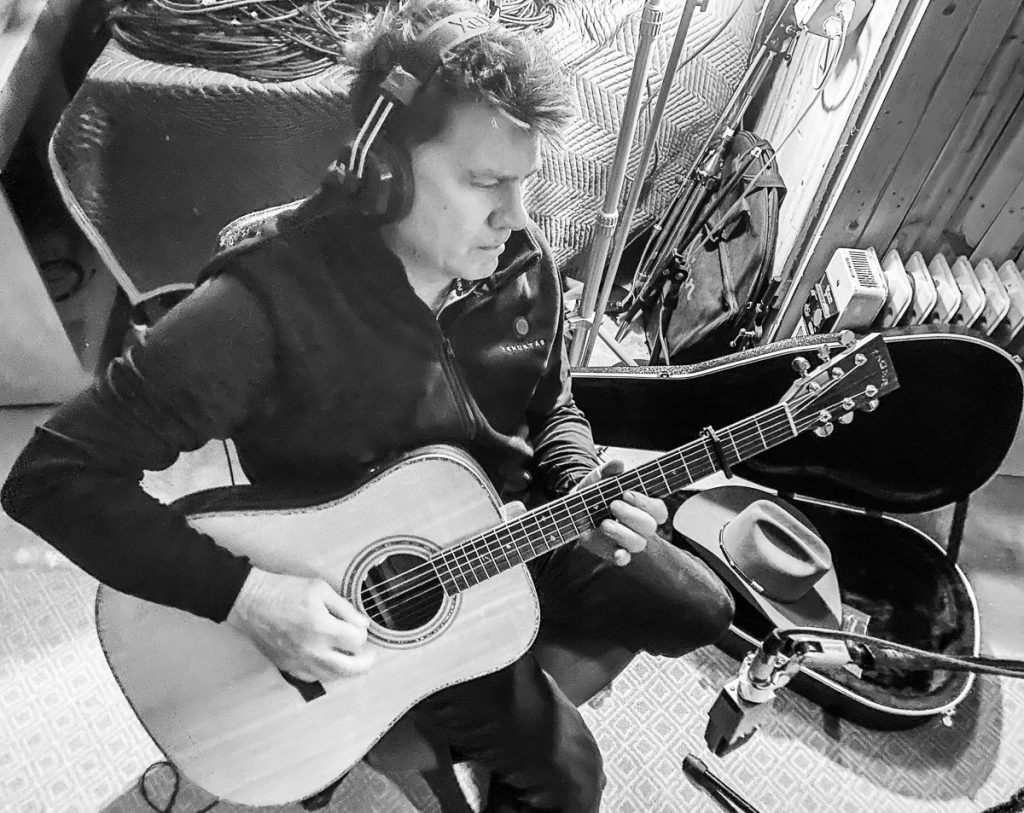 Drawing from inspiration of artists ranging from The Beatles, James Taylor to Grateful Dead, St. John led the StudioPros production team in the steered direction on each song on this album. I'm really proud of this project and CONGRATULATIONS Chris to making this happen.
Mike Hogan with Young Street Studios on Long Island, NY helped with the local vocal tracking for Chris and vocal production, tuning and final mixing. It was important for Chris to have support during his vocal tracking sessions and to get the most professional results of his vocal performances, so he searched out his local area for the best fit. I can say Mike has been amazing to work with each step of the way to get us professionally tracked vocals and to take the project to it's final stages.
Check it out selections from "I'm Dreaming" by Chris St. John:
"I Called You Rose":
"Baby In A Manger":
"Ripple" a Grateful Dead Cover:
In Chris St. John's words himself:
I wrote my song, "I Need A Horse" after a cattle roundup this fall. A Covid necessary time of solitude, I went solo on a real cattle drive in Wyoming. In the saddle 10 to 12 hours a day, punching 650 cattle on Big Horn Mountain for a week. I purchased the third horse I rode. We connected. I purchased him, wrote a song about him, "I Need a Horse", and he is now stabled 3 miles from my office here in New York. His name is Reagan. I see him everyday and ride him at least 3-5 days a week. It's a bond and a joy I never imagined. I decided to produce it professionally and found StudioPros. They did such a great job on the song I decided to make an album of some of the favorite songs I've written over the years; a lifelong dream really.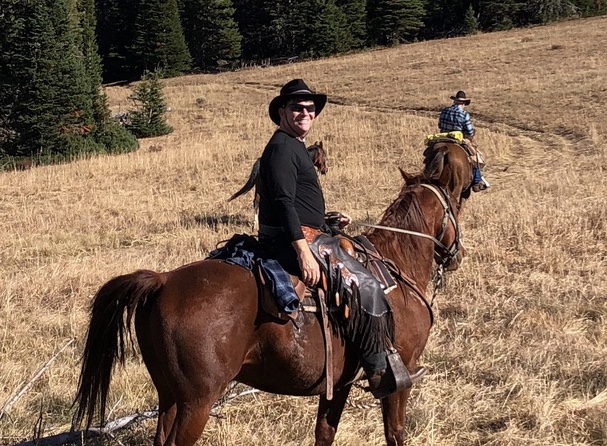 I want to make the very best album I can. I'm working to utilize the best musical talent I can assemble and I'm working as hard as I can to make something special. I want to create an album that is autobiographical. It takes courage to express yourself in an open and honest way, but my favorite artists reveal themselves to their audience. I also wanted to create an old-time album which has a theme or a concept where the songs aren't just a bunch of singles but a part of a larger work of art.
As an attorney of 26 years, I decided that I didn't want my career to define me. I also want to live my dreams and not wait until retirement. That's why I started a charity, wrote an album, and purchased a horse. I want to live a fulfilling and diverse life. Counting on retirement to fulfill your happiness or dreams is a leap of faith and wastes precious time.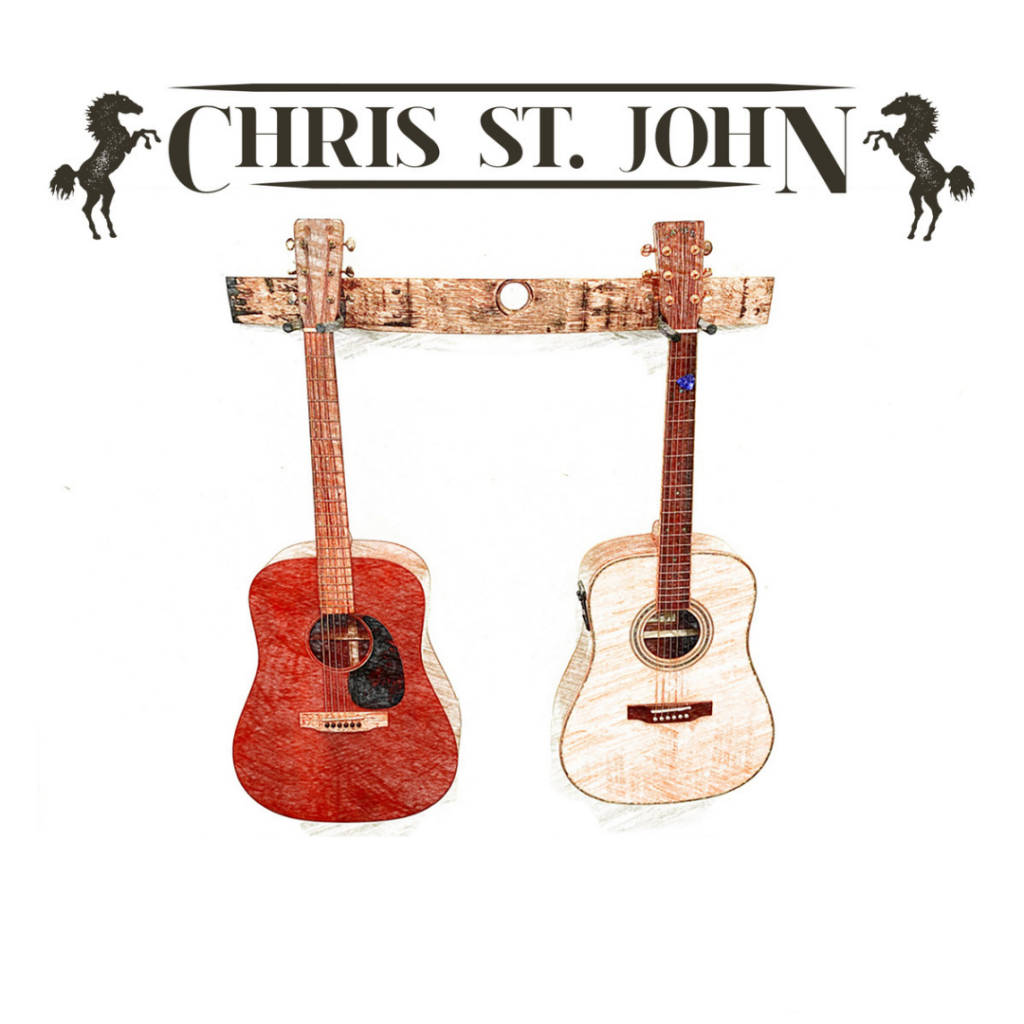 The StudioPros process was perfect. I'd send a demo and speak to my producer every morning. Together, we'd pick the instruments, vocalists and the sound I was looking for. The producer offered suggestions and took direction. The songs came to life in the way I envisioned, and I was involved every step of the way, so it sounds exactly as I wanted and imagined. Working online with StudioPros was easy.
With excellent professional musicians and vocalists who were willing to take direction. The talent level of the team at StudioPros is quite special.
What are you doing with your music?
I have a publicist and a promoter. The songs are already being played on the radio. The songs and album will be available on iTunes, Sonos, CD, and other platforms soon. Merchandise, music, and other info will be available soon on www.chrisstjohnmusic.com.