Devitt Elverson is a New York based songwriter that has worked with StudioPros over the course of the past 5 years. We have had the pleasure of working with Devitt on over 50 recording projects! He is so articulate, I'll let him tell his story himself.
Devitt's Inside Experience with StudioPros
I started working with StudioPros five years ago. I had recorded some songs myself using a drum machine, but wanted a better sound, especially with the drum tracks. I went online and found StudioPros to help me transform my recordings from programmed drums to live drum performances. The results have been beyond my wildest expectations! They have now mixed and mastered four albums for me — over 50 songs — and along the way provided drums, bass, keyboards, vocals, horn sections, pedal steel guitar and percussion.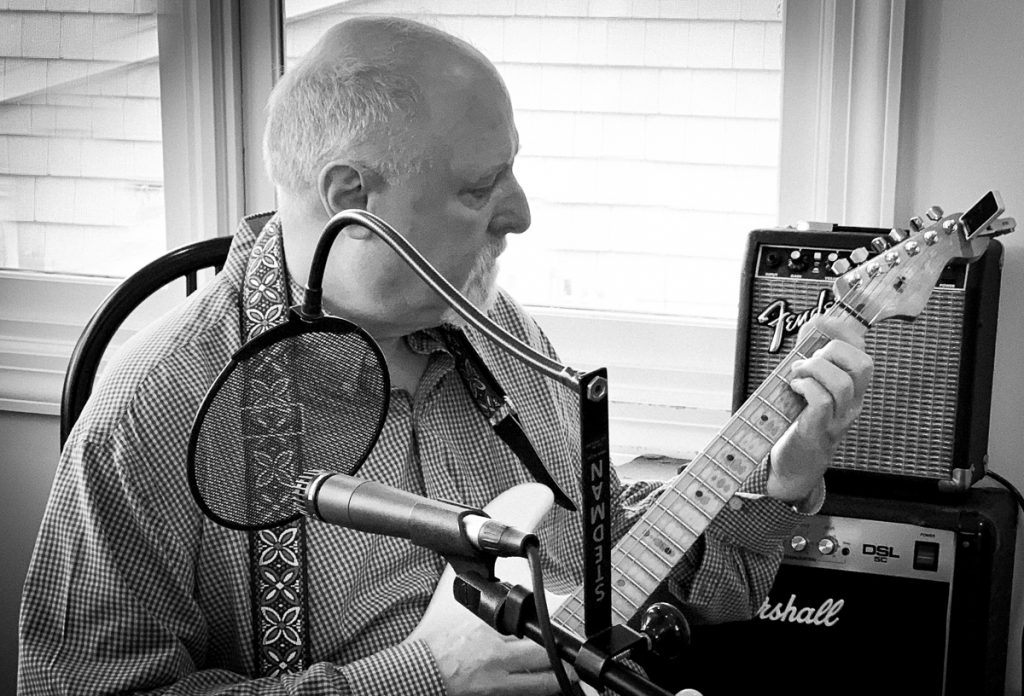 I remain impressed with how easy it is to work with StudioPros. Turnaround is quick. The tracks their musicians provide are professional, song-appropriate, and I would even say creative — subject to my final approval, of course.
Checkout A Selection of Devitt's songs
"I Paint In Dreams":
"Walk That Way":
In the process, the staff has been helpful and supportive. My designated StudioPros producer often calls to ask if I'm satisfied with the tracks. The few times that there were minor problems, my producer has ironed them out immediately.
Finding Your Creative Outlet Through Music
I am someone who needs a creative outlet. While a lot of that energy has gone into composing songs, it also drives my many hobbies and my approach to my profession. I love doing carpentry, cooking, gardening and writing books. I have worked as a psychiatrist for many years, mostly working with people who are quite poor and very sick. This experience has had a major influence on my values, my political views, and my music.
I consider myself first and foremost a songwriter. I started writing music when I was 16. A friend and I wrote, produced and performed a rock opera at our high school. I have been writing ever since. While I mostly compose on the guitar, I found a new tack when an old friend from one of my bands in the '80s contacted me to see if I wanted to write with him. I initially turned him down, having been in a five-year hiatus from writing, — but later decided I would be interested in collaborating with him if I could do my composing on the mandolin. We wrote a number of songs together. I went on to write and record a CD called "Not my Grandfather's Mandolin." I like to collaborate with other writers. Another perspective can open a window to all sorts of possibilities.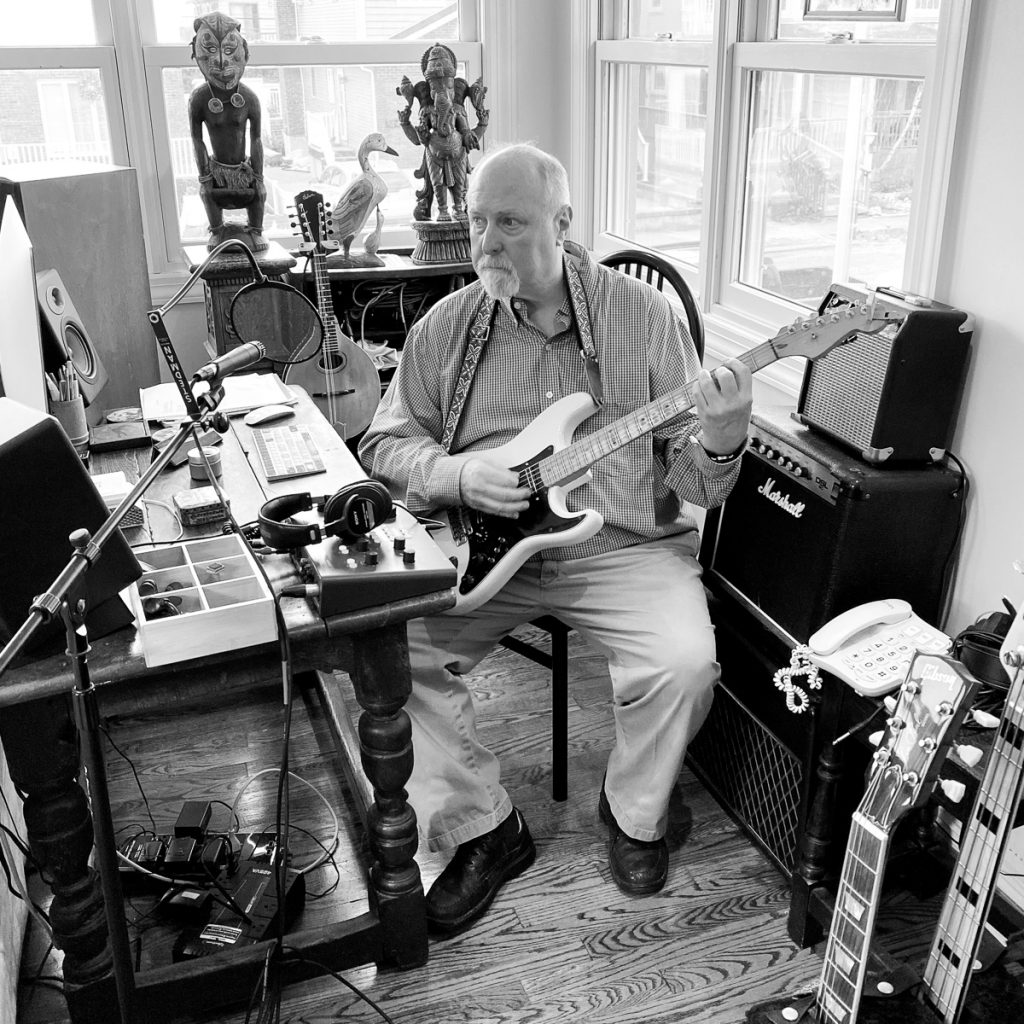 Some of my favorite songwriters are Richard Thompson, Joni Mitchell, Neil Finn and Antonio Carlos Jobim. I was strongly influenced by the first and second British invasions as well as the American bands of the '60s and '70s and artists in the New Wave and Punk eras. I am also drawn to a number of jazz artists, and have an extensive collection of West African, Brazilian and Cuban music.
I have also been fortunate to participate in music-centered trips to Cuba, Brazil, Senegal, Mali, Cape Verde, Ethiopia and Zanzibar, and even took a two-week percussion course in Bahia, Brazil. These experiences have all become part of my music, which continues to evolve. Often, I will find a melody or riff while playing the guitar, and fashion it into a song. Occasionally, I wake up with a tune in my head. Sometimes the songs come easily and other times I have to work very hard on them. I try to avoid falling into a rut, repeating melodies and chord changes that I have used before.
The Inspiration Behind The Songs
I am not always aware of what I am writing about until long after I have written the lyrics. For example, my house was destroyed by Hurricane Sandy and I lost a lot of instruments and many other things. Afterwards, I began writing songs for the CD that would become "Helping Hands." It wasn't until the songs had been written and recorded, that it dawned on me that these songs were born from the trauma of the hurricane.
Music helped me get through the turbulent years of my adolescence. It has provided solace throughout my life. As a psychiatrist, I believe that I have had a positive impact on some of my patient's lives. My goal as a songwriter, is to write songs that support and enhance the lives of the people that hear them.
To follow more of Devitt's journey: devittelverson.com
Get Your Songs Produced by StudioPros:
To read more about our StudioPros services or order online:
https://studiopros.com/services.php
Contact an available producer TODAY to get your songs produced with our team: 1-310-928-7776 or by email: info@studiopros.com.