Isham knew his songs couldn't reach their full potential in the confines of his project studio.  So he used Studio Pros' musicians and engineers to bring them to levels he couldn't reach on his own.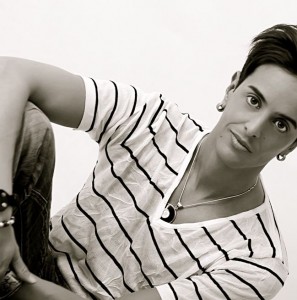 Five years ago, Studio Pros artist Isham first started getting serious about music and began exploring the many facets of being a musician. "I was torn between the artistic and technical aspect," he says. "I love electronic instruments and old vintage stuff." Not classically trained on any instruments, he initially relied on sequencers and software–plus a little vocal training–to take the music that was bouncing around his head and make it a reality. Isham used his home project studio to create music inspired by old R&B and soul artists such as Stevie Wonder, Prince and James Brown and electronic artists like Kraftwerk, The Crystal Method, Prodigy and Daft Punk. "I spend a lot of time in my project studio," he says. "I use it to draft some instrumental tracks that I can share with my lyricist partners."
Currently living near Bern, Switzerland, Isham realized he needed to take his music out of his project studio into a more viable option to create broadcast-quality recordings. So he turned to the Internet, where he found Studio Pros while searching for guitarists and vocalists to record custom tracks for his songs.
"I was already quite used to using the Internet to share my work with studios and session musicians," Isham says. "But I was not always happy with needing to go to several places to get a final product." He appreciated that Studio Pros was something of a "one stop shop" for all of his recording needs, from instrumental tracks to mixing and mastering. "Most of the instruments we need to do a pop/rock/electronic/R&B song are available in one place," he notes.

Isham was also impressed by the quality of Studio Pros' session musicians and how quickly they could crank out quality tracks. "I'm amazed how in two or three days they can bring your instrumental tracks to another level," he says. "And I really liked the very friendly and helpful staff. Kati is so nice and she always has good advice."
In addition to the quality of performance, Isham was surprised by the recording quality, which he described as "top notch." "My music never sounded so good, the result is amazing," he says. "I knew this song had a lot of potential, and Studio Pros made it shine. It's a partnership I want to continue for the next songs I record."
Isham is pitching his Studio Pros-produced product to people in the music industry for licensing opportunities. He plans to keep recording with Studio Pros and continuing to improving his compositional skills. "Each new track has to be a challenge and better than the previous one," he says. Luckily, the Studio Pros staff is up to his challenge.