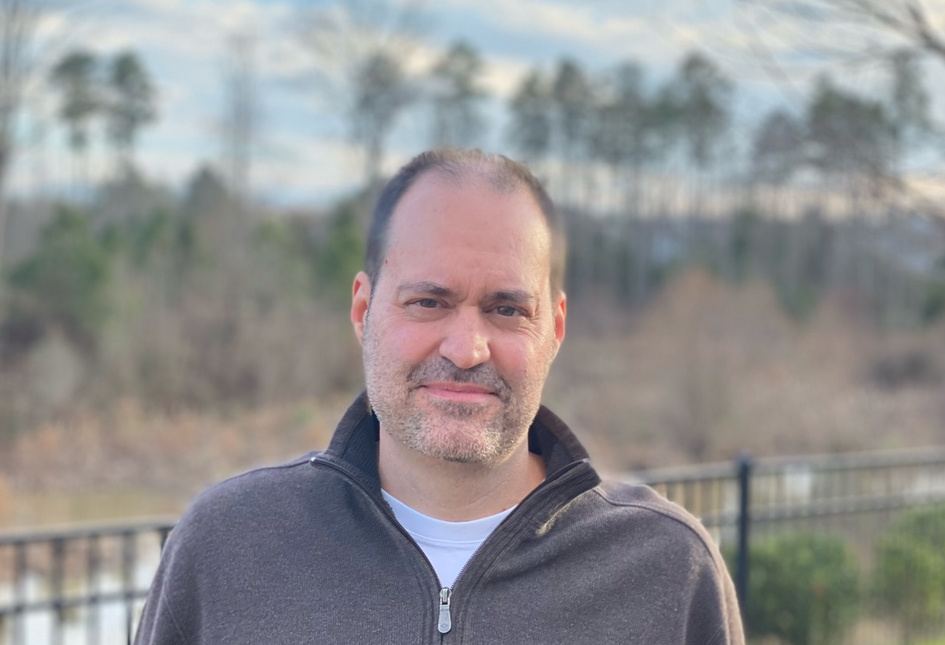 My name is Nicole Garza, and I am one of the music producers here at StudioPros. I have had the absolute pleasure of working with Jim Piper of Different Moon on his 25th full production here at the studio. This song, Numb started with some great ideas put into a rough recording and flourished into the masterpiece you hear below featuring StudioPros vocalist, Stevie. In tandem with Jim, our team was able to make his vision a reality. Do yourself a favor, and give it a listen—hey, even share it with your friends!
Check out Jim Piper's Newest Release, "Numb"
In Jim Piper's words himself:
Questions:
Artist Name: Different Moon, founded by songwriter Jim Piper
1.How did you first get involved with StudioPros.com?
In 2015, after my long-time high school friend and songwriting partner passed away, I wanted to honor his memory by sharing with the public five of our co-written unreleased songs. After performing online research, I found StudioPros and they became the perfect partner to make this goal a reality. I released a debut EP featuring our songs and honoring his memory. After receiving positive feedback from new fans, I decided to continue writing and releasing songs while continuing to collaborate with StudioPros – 25 songs in total and counting!
2.How was the StudioPros process for you? Was it difficult to work online?
This journey with StudioPros has been amazing, and I'm very grateful to have an opportunity to work with a talented team of musicians, vocalists, producers, and engineers. Their website makes it easy to communicate with the team and provide feedback after each track is recorded, to ensure it aligns with my vision for the song based upon my original demo.
3.How did we help to get your songs sounding professional?
By working with StudioPros, I've collaborated with an A+ team who also works with popular artists and songwriters. The StudioPros team knows how to take songs to the next level because they work every day at that high professional level.
4.How many songs have you produced with StudioPros?
'Numb' is the 25th song produced by StudioPros!
5.What are you doing with your music? What's next for you?
I write songs because I love music. It brings me joy, so I share my songs with others hoping they will enjoy them too. I release songs on all streaming outlets under my artist name – Different Moon. It would be great to have my songs chosen for sync on a movie or TV series if it enhances the experience for the viewer.
6.Who are some of your favorite songwriters and musical influences?
One of my favorite songwriters – Jim Steinman recently passed away. I'm a fan of his songs 'Making Love Out of Nothing at All' and 'Total Eclipse of the Heart'. There are many artists that I'm a big fan of – ranging from TwentyOne Pilots and Sia, to Pink Floyd, Coldplay, Elton John, and Air Supply.
7.When did you begin songwriting? What instruments do you write with?
I began songwriting way back in early high school after taking a couple years of piano lessons. I enjoyed playing piano more when I was able to use it as an outlet for my emotions. Therefore, I'll typically write songs on my piano or keyboard.
8."Numb" packs a lot of emotion; what was the inspiration and writing process like for that song?
I wrote this song based upon how I've been feeling over the past several years. There are many negative things going on in the world and it's painful and overwhelming to see and read about. So, I've been feeling sad about that, as well as just reflecting on my life and whether it's been meaningful to this point. I think all people can relate to the question – 'what do I need to do to be happier in life'? All of these things can create an overwhelming sense of emotion to the point of feeling numb inside.
9.Besides music, what else do you enjoy?
I enjoy running, hiking, and writing puns.
10. Do you draw inspiration from your everyday life?
When I write songs, it's a mix of occasionally drawing inspiration from things in my life, to just letting my imagination go to a place and writing about how that feels.
11 .Anything else?
My website is https://www.differentmoon.com for anyone interested in learning more about Different Moon.
12. What do you do for a living?
I work full time as a software systems administrator, so songwriting is a nice change of pace from that.
13. What is your plan for your final recordings?
I've set a release date of May 14 to release the song on all streaming outlets, and I'll also release a music video on YouTube. I'll do some online promotion to continue creating awareness for the music of Different Moon.
Get Your Songs Produced by StudioPros:
To read more about our StudioPros services or order online:
https://studiopros.com/services.php