I always get excited when I get a new lead on a young talented artist looking to get their songs produced! I can hear the potential of a good song even in raw form. This is definitely one of those cases. This month's featured artist is Texas based singer-songwriter, Kaitlyn Paige. Kaitlyn contacted us with a very well established demo in her case but just wanted to take the production from a "one man band" approach to a team of session musicians who specialize in their instruments. Cue the StudioPros production team!
When Kaitlyn and I started the project in early March, it was at the beginning of the pandemic. We spoke together frequently about the project during the lockdown and it was honestly so nice to work on this project in this time. It was uplifting and made me want to dance, despite the uncertainty of our world at that time (and still at this time).
We chose a pop direction with a funky twist with the StudioPros team adding live drums, slap electric bass, funk/pop inspired guitars and keys. Kaitlyn brought to the table her well crafted vocals and lyrics and her friend did the male rap vocal section. I love how it turned out! Listen for yourself.
-Kati O'Toole, StudioPros producer

Check out Choose To Groove produced by StudioPros:
In Kaitlyn's words:
I was searching for an online service that could help me turn my demos into something more professional sounding. I found the StudioPros website in my search. I enjoyed what I heard, so I sent a message in to ask about their process. Kati O'Toole called me the next day and we got started roughly a week later.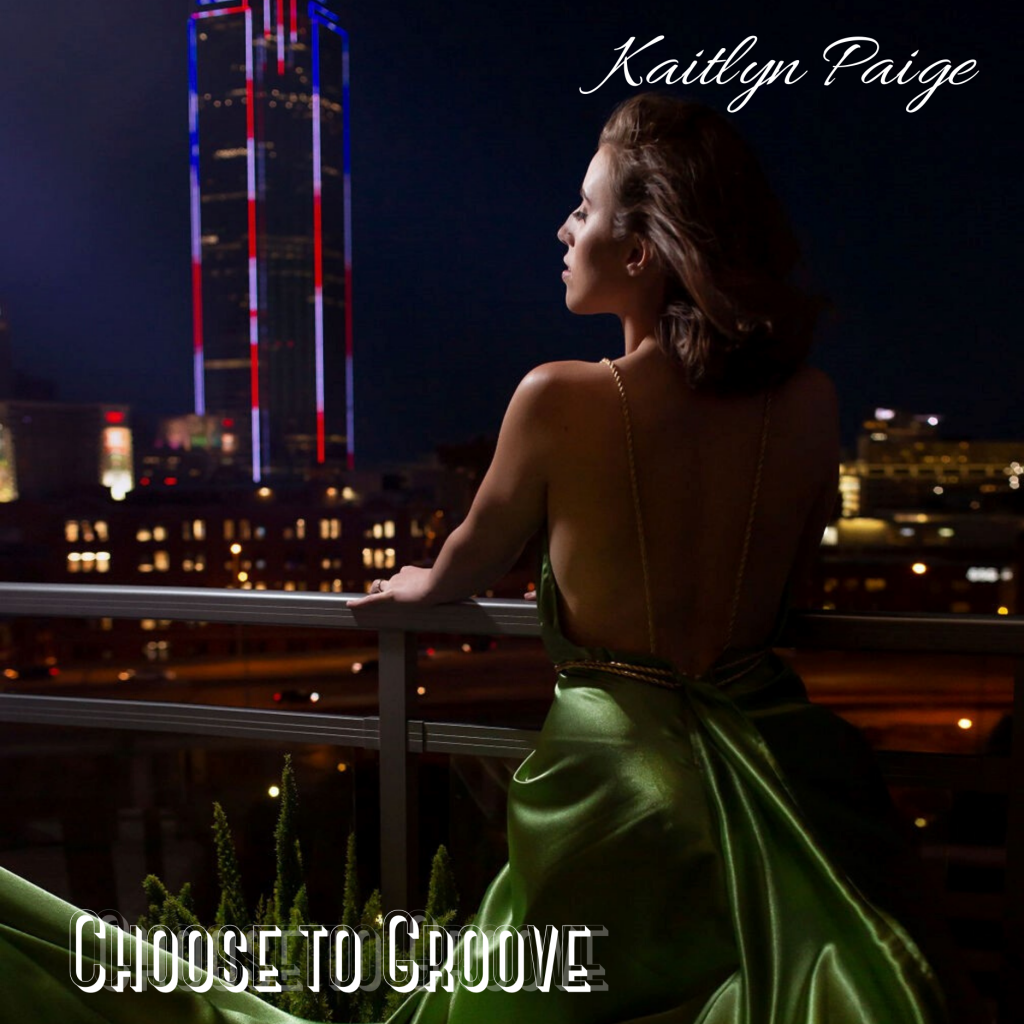 The session musicians are spectacular! I really can't thank them enough for taking their time to make this song great. Kati was my producer during this process and she was able to help to decipher through things and narrow down on my vision—She is amazing, patient, and extremely personable.
I believe the biggest factor in making this song sound professional was the recording itself. The recordings of the instruments used are clean and well tracked.
I will be continuing my journey in creating my debut 5-track EP.
I have influences all over the spectrum. As far as songwriting is concerned, I have been deeply influenced by artists and bands like Billy Joel, Stevie Wonder, Queen, Lionel Richie, John Mayer, Dave Matthews Band. My sound has definitely developed through my enjoyment for the soul/funk/jazz genres. Artists such as Prince, Bruno Mars, Ella Fitzgerald, Herbie Hancock, Jojo, Beyonce, and other fantastic musicians have definitely had a part to play in my love for this kind of music.
"Choose to Groove" was a song that essentially fell in my lap. I was driving home from my grandmother's house at around midnight and I kept on playing a beat on my steering wheeling and singing a melody. Then, as I was about half way home, the words just started flowing. I was so afraid that I would lose them as I approached my house that I was flying over my little dirt road– and as soon as I parked, I rushed inside and dug out a piece of paper. I began to write and from there, it didn't take long. It took me roughly 20 minutes to write all of the words and find the chords that I wanted to use.
Sometimes I feel like I have a little songwriting angel that sprinkles creative fairy dust over the top of my head. I think my best songs have been similarly effortless to write.
I think most of my work comes from the perspective of somebody else. I get inspired by people who think differently than I do.
Working on this song during the pandemic was exactly what I needed. During the times when I felt trapped and that my whole life was standing still, I felt relieved that at least SOMETHING was moving forward which was the production of "Choose to Groove".
Get YOUR Songs Produced with StudioPros
To read more about StudioPros music production services:
https://studiopros.com/music-production.php
To discuss getting your songs produced by the StudioPros Team, contact an available producer today at: 1-310-928-7776 or email: info@studiopros.com.