Working from halfway across the world, Reign Lee used Studio Pros to record with world-class LA studio musicians from the the comfort of her own home.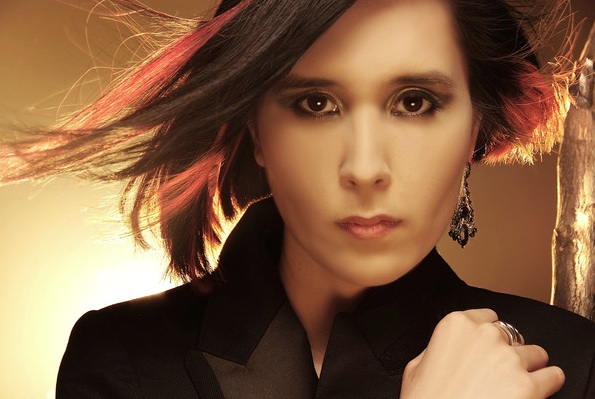 Playing across continents is hard work, but recording an album with musicians that are halfway across the globe is even harder. Unless you do what Hong Kong musician Reign Lee did: record with Studio Pros. Lee has no trouble finding musicians to back her up in the many countries where she gigs, but when it came time to record her songs, she came up short. "I'm a solo artist, so when I tour I play with different players in different parts of the world," she explains. "I don't have a set band that I can just head into the studio with and start working on a record."
For her latest EP, Angels in the Dirt, Lee decided she would use Studio Pros to record with top Los Angeles session musicians while staying in Asia. "About a year and a half ago I came across an ad for Studio Pros on Reverbnation," she says. "I'd also read an article in Sound on Sound magazine and was very intrigued by the whole process. I knew that with this record I wanted to have a different experience than what I've had in the past and I really wanted to kick it up a few levels. That was why Studio Pros really appealed to me."
Lee cites two primary factors in helping her decision to record with Studio Pros: "From a practical point of view, there was no better way that I could budget my money to get anything better than what they were offering. The other factor was scheduling." She found the convenience of Studio Pros' 48-hour turnaround very appealing. "I've never, ever had anybody's parts completed in that amount of time."


But convenience wasn't the only thing that drew Lee to Studio Pros. "From a creative point of view, I felt it was very worthwhile for me," she explains. "I wanted to kind of push the boundaries and work with someone who could help me take it further. That was exactly what we were able to do with Studio Pros." Having recorded two albums before, Lee wanted to take what she had learned about the recording process and do things a little differently with Angels in the Dirt. "It was the most satisfactory recording experience I've had to date, and I'm already planning the next project," she says. "Many people have commented to me on the production and the sound of the record and how that was achieved, and I just keep telling them 'check out Studio Pros.'"
"If you decide to work with them, you're gonna have a really, truly memorable and exquisite experience."
Listen to Reign Lee's music (and compare her Studio Pros tracks to her earlier work) at www.reignlee.com.