Thinking his music career was over, Arizona-based artist Tony Perre used Studio Pros to get back in the game.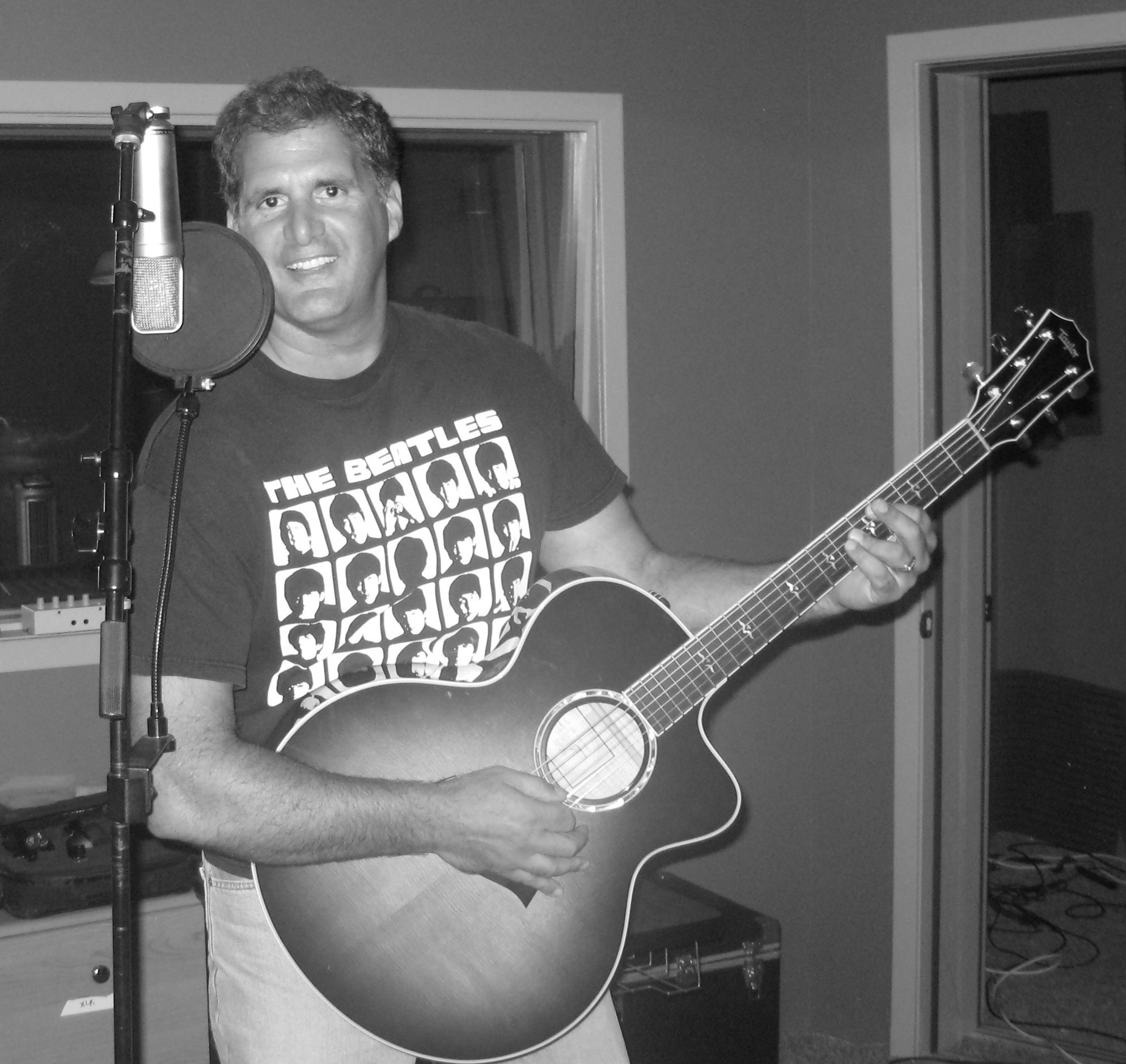 "My experience with Studio Pros has allowed me to dream a little bit more about what I can actually accomplish as a musician," says Tony Perre. "Studio Pros has allowed me to take all of my musical ideas and songs and get them out there. To me, having a very simple process with great musicians who basically do exactly as I ask them to do, with their quality of musicianship, it's just such a winning formula to me that I can actually dream again from a musical standpoint."
Perre had all but given up on music after a wakeboarding accident left him with limited mobility in his left arm, effectively minimizing his ability to play guitar. But after adjusting his playing style by relying on the use of a capo, he got the chance to play live music again with some friends in a local band. Knowing he could play again—and realizing he still had good ideas for songs and lyrics—Perre credits Studio Pros with providing the tools he needed to get back to making the music he loved so much. "I found out really quickly how badly I missed playing out, and I found out I could still play," he explains. "If I could sum everything up in one sentence, it would be that there's no expiration date for musical and lyrical inspiration."
Studio Pros first came into the picture when Perre took the advice of a friend who knew he was looking to record an album. "He recommended that I check out the Studio Pros online method of getting my record produced," he remembers. "When I went on the website and I saw all that Studio Pros had to offer, I was absolutely blown away. I thought I'd give it a try with one of my nine songs, and I quickly realized during my first song that this is no joke, this is world class."



Perre soon realized that Studio Pros was the best possible route to take for his music. "I honestly felt that, as a business guy, I don't have a heck of a lot of time to do what I used to do: cross my fingers and hope that all my band members would have some time to spend in the studio. It was just a really long, very difficult process to get everyone together at one time." He began comparing his Studio Pros experience to past attempts in recording studios and the choice became clear. "I checked out some local studios here in [Arizona] and it just became very apparent that, because I work a day job, it would be impossible to get something together in a short period of time with the quality of musicians that Studio Pros has."

He recalls that his first project with Studio Pros exceeded his expectations. "I didn't expect it to come out exactly the way I wanted it to," Perre admits. "I've had so many experiences in the past where I'm in the studio with musicians and I don't always get the agreement about how I want something done. I've always been in the driver's seat and had so much control over the song and the product, the way it sounds. Whatever I wanted to have done, Studio Pros did it. I said it, they completed it, and it was exactly what I wanted."
Perre's creative process usually started on the voice recorder on his iPhone while he was on a long run. After returning home and listening to his ideas, he recorded scratch tracks and sent them over to Studio Pros' head of production, Kati O'Toole. "Kati has spent so much time with me," he says. "She's the main reason I did what I did because she not only took the time to listen to my songs and lyrics, she made some great suggestions as far as what types of musicians at Studio Pros would be perfect for my songs and sound. I trusted her from day one."
From there, Perre listened to each instrument track and tweaked them to his liking. "I'm kind of a demanding guy with what I want, and quite frankly it was like I had the Studio Pros musicians in the same room with me," he says. "I might tell the guitar player, 'I really like the riff you did at the beginning of this song in the first two bars, please continue that at 1:50.' Sure enough, within 48 hours I'll get a note back saying it was done. If I'm unsure of anything I called Kati to have her listen. It was that easy. I was really blown away by how nice and simple it was."
After finishing his album, Perre is already planning on recording another one with Studio Pros. He feels confident that these recordings will help his music get places. "I've had a lot of interest in my music, I've been invited to play out a lot of places," he says. "I would never have had that if it weren't for Studio Pros."
And of course he's more than ready to pass on his own Studio Pros recommendation to his fellow musicians. "It doesn't matter how long you've been playing, this is the easiest avenue I've seen to get your ideas translated into songs and have them played by the best musicians out there," he says, "and getting an end product that far exceeds what your expectation was. If there's anybody in my shoes who has a regular job but is still wanting to make music that's near and dear to their heart, there's no way you'll find a better avenue to get your music professionally done. It's created such a great outlet for me in my life that I haven't had in a long time. I can't wait to use it again."
Listen to more of Tony's music on his Reverbnation page.