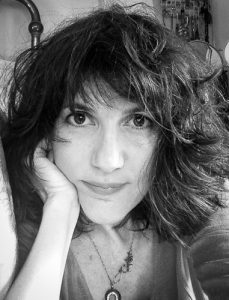 Andrea Perry is an Austin, TX based singer-songwriter that has been utilizing StudioPros' services for the past four years. A talented producer and instrumentalist herself, Perry collaborates with our team to fill in the one missing piece for her projects — professional vocal tracks. She has worked with StudioPros on 13 vocal projects since she was introduced to our services.
The most recent collaboration has led to Perry's latest release, "Various Artists- Songs, Scenes and Stories". I love how the collection of songs sounds cohesive as a whole even though each track features a different vocalist. 
Check Out Tracks from Songs, Scenes and Stories:
On My Way Home: Seiji (Filip):
© & ℗ 2017 FirstCom Music, a Unit of Universal Music – Z Tunes LLC
I Promise: The Oberlins (Connor):
© & ℗ 2017 FirstCom Music, a Unit of Universal Music – Z Tunes LLC
Finding The Right Session Vocalist For Your Songs
I found StudioPros in 2013 through a google search for session singers because I needed a male singer for a commercial demo I was doing and couldn't think of anyone I knew who was right for it.
At the end of 2016 I got hired by FirstCom (a production music company) to do a collection of songs for their boutique label, Roadside Couch Records. I tried Filip (aka Seiji) for the first one and he totally blew my mind and then I made a conscious decision to use StudioPros for about half the collection.
Is It Easy Collaborating Online With StudioPros?
It has been ridiculously easy and entirely snag-free. Frankly, it's easier than having someone come in to my studio. I think it helps to provide the singer with a good reference vocal where the pitches are clear. Other than that I haven't even provided the singers with a ton of information. They have great instincts.
I'm really happy that technology is now at a point where this is so easy. I'm no longer limited by what my own one-trick-pony voice is capable of doing, so suddenly I'm writing for other voices and that greatly expands what I can do. I can write for bigger ranges, different styles, male singers, etc.
Getting A Quality Recording For TV/Film Placements
I've only used StudioPros for vocals because I am a writer, producer and multi- instrumentalist, but I'm very impressed by the quality of the singers — their voices, their musicality, and their engineering skills. They are all using good mics and pre-amps and don't have nasty room sounds, which is all essential.
I don't play live, so to make a living I write for the aforementioned FirstCom and I do a lot of writing for Tequila Mockingbird (a jingle house in Austin). And they go out and license it.
I also write some stuff independently and try various avenues to get it licensed. Many songs I write with no commercial aspirations, just for the love of writing because I like to write a lot of music that doesn't fit into the marketplace. I'm currently scoring a documentary and I have various small clients I do a job or two a year for. Other than that I have a duo named Kaliyo and a quartet named Pop4, and we make music whenever we can. Last week I found out I have 3 songs in the new Netflix show Cable Girls!
Finding Inspiration For Your Songwriting
I love a huge variety of artists and genres. My parents are both professional classical musicians so I grew up listening to a ton of classical. I've been a Beatles fan since birth and loved Top 40 and classic rock and punk growing up. And jazz. Elliott Smith is probably my favorite songwriter ever, and now I listen to a lot of indie folk and indie rock and do a lot of jumping around on Spotify trying to find good music, regardless of genre.
I started making stuff up on the piano as a little kid, then wrote songs as a teenager and haven't stopped. I mainly write these days by singing melodies with nonsense words into my Music Memos app on my iPhone, then I figure it out on the piano or guitar. Other than that I might start in any number of ways — playing the guitar or piano or a synth patch or a bass line or a drum groove.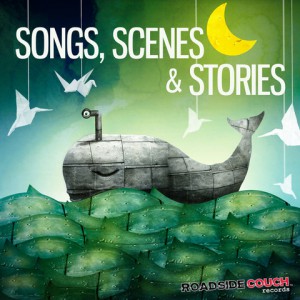 The brand new album is called Songs, Scenes and Stories and you can get it here: https://itunes.apple.com/us/album/songs-scenes-stories/id1232406347
StudioPros Vocalists Utilized:
Seiji = Filip (On My Way Home)
The Oberlins = Connor (I Promise, Easy for Me)
Tula Starr = Marie (Playground Galaxy)
Zachary Malo = Noah (Magnificent Day)
It's out of my hands now, making its way out into the world to hopefully find places in many TV shows, films and commercials all over the world.
Get YOUR Songs Recorded with StudioPros Vocalists
To check out available session vocalists from the StudioPros team and place an order online:
https://studiopros.com/vocalist.php
Contact an available producer if you'd like help placing an order: 1-310-928-7776.