How do we celebrate Mom? With music, of course! Now through Sunday 05/09/2021 StudioPros is making it easier than ever to give the gift of MUSIC!!!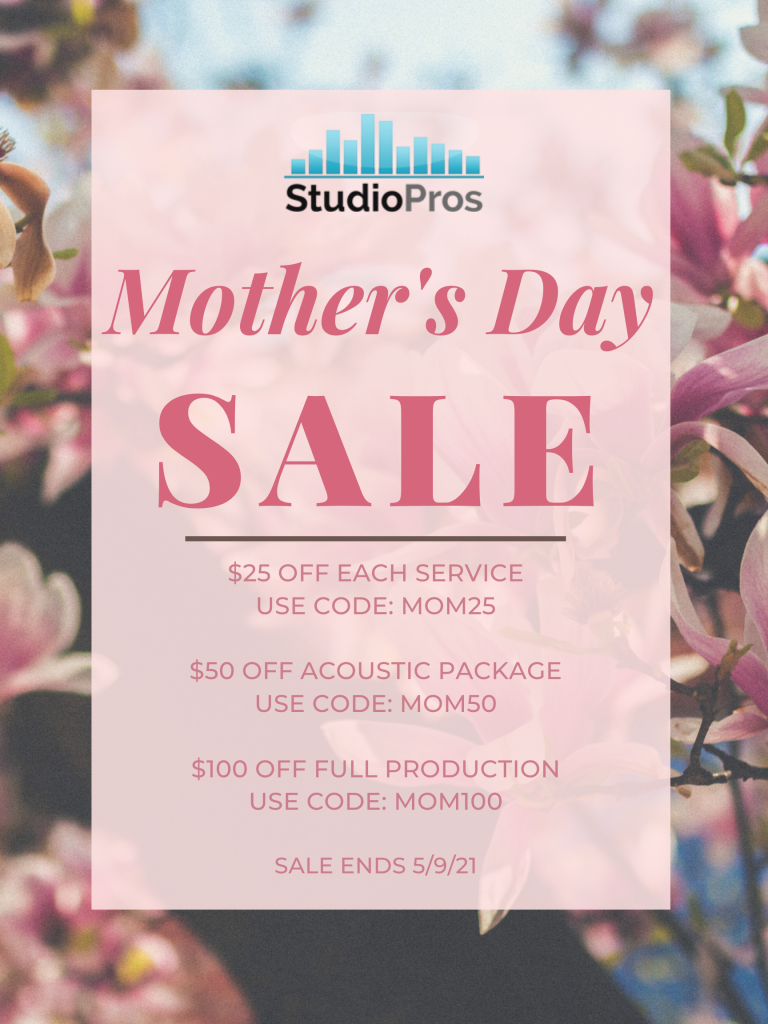 Choose from the following options:
$25 off each service USE CODE: MOM25
$50 off acoustic package USE CODE: MOM50
$100 off full production USE CODE: MOM100
To place an order online: https://studiopros.com/services.php
Contact an available producer at: 1-310-928-7776 if you'd like help setting up an order, or email us at: info@studiopros.com.
offer valid on orders of $179 or more
order now, upload files later
offer valid through May 09, 2021
no limit to the number of times you order