Spring is in the air, and it may be time to take another look at that old song you have laying around, or even start something new! Now's the perfect time to have our world class musicians add their professional touch to your songs.
Take 10% off orders of $99 or more through March 31st, 2021!
USE CODE: SPRING10
To place an order online: https://studiopros.com/services.php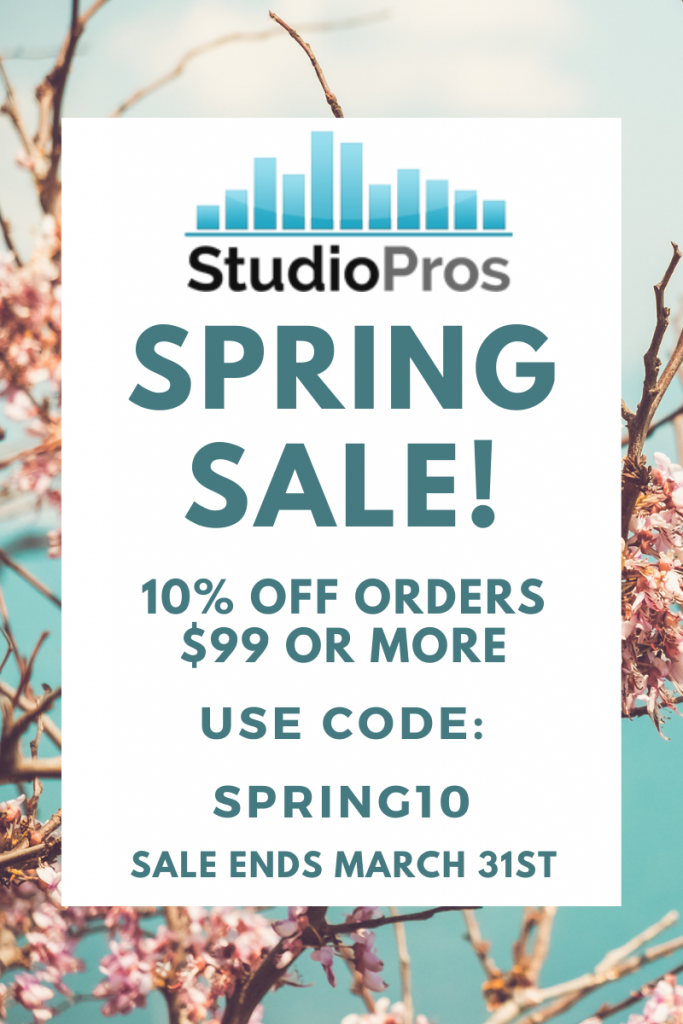 Contact an available producer at: 1-310-928-7776 if you'd like help setting up an order, or email us at: info@studiopros.com.
offer valid on orders of $99 or more
order now, upload files later
offer valid through March 31, 2021
no limit to the number of times you order
USECODE: SPRING10