We are happy to announce the NEW female vocalist we've added to the StudioPros Team. Meet Jessica!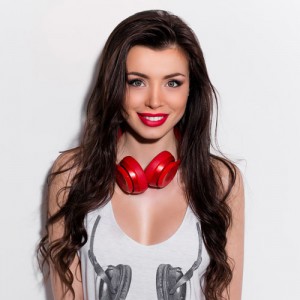 ABOUT JESSICA:
With over 5 years of experience in the studio and on stage, Jessica's vocal chops have been used to promote and entertain for: Disney, Coca-Cola, BeachBody, Chicago Bears, Nordstrom, Banana Republic, Verizon, Chicago White Sox and many more.
A Chicago native, Jessica recently relocated to Hollywood in search of new and exciting creative opportunities. Her latest project is an indie-pop trio that has gained international attention and will release their debut EP later this year.
Jessica is a dynamic vocalist with a wide range, accurate pitch, and the ability to transcend genres. She has the skill and tone to channel well-known artists, as well as produce a completely original sound. (Most comfortable range: G3 – B6, Soprano)
To listen to Jessica's demo reel:
To order Jessica's vocals online:
https://studiopros.com/vocalist.php
Contact one of our producers today for help placing an order at: 1-310-928-7776 or email us at: info@studiopros.com!
– Save $25 on vocal tracks with Jessica's Vocals Only
– Promo vocals may exceed 48 hour turnaround time
– Use coupon code at checkout to save $25: jessica25off
– No limit on the amount of vocal projects you purchase
– Order now, upload files later
– Offer valid 07/27/2016 – 07/31/2016