We are rolling out our Black Friday Production SALE a bit early this year! We want to give you something to work on that will get your creative juices flowing. We all could use something exciting to look forward to!
Take $200 OFF our Full Production Package from now until Black Friday (November 27th).
This package includes: a sketch on guitar or piano, live drums or drum programming, bass (upright, synth, or electric), 3-6 guitars, 2-4 keys + mixing and mastering.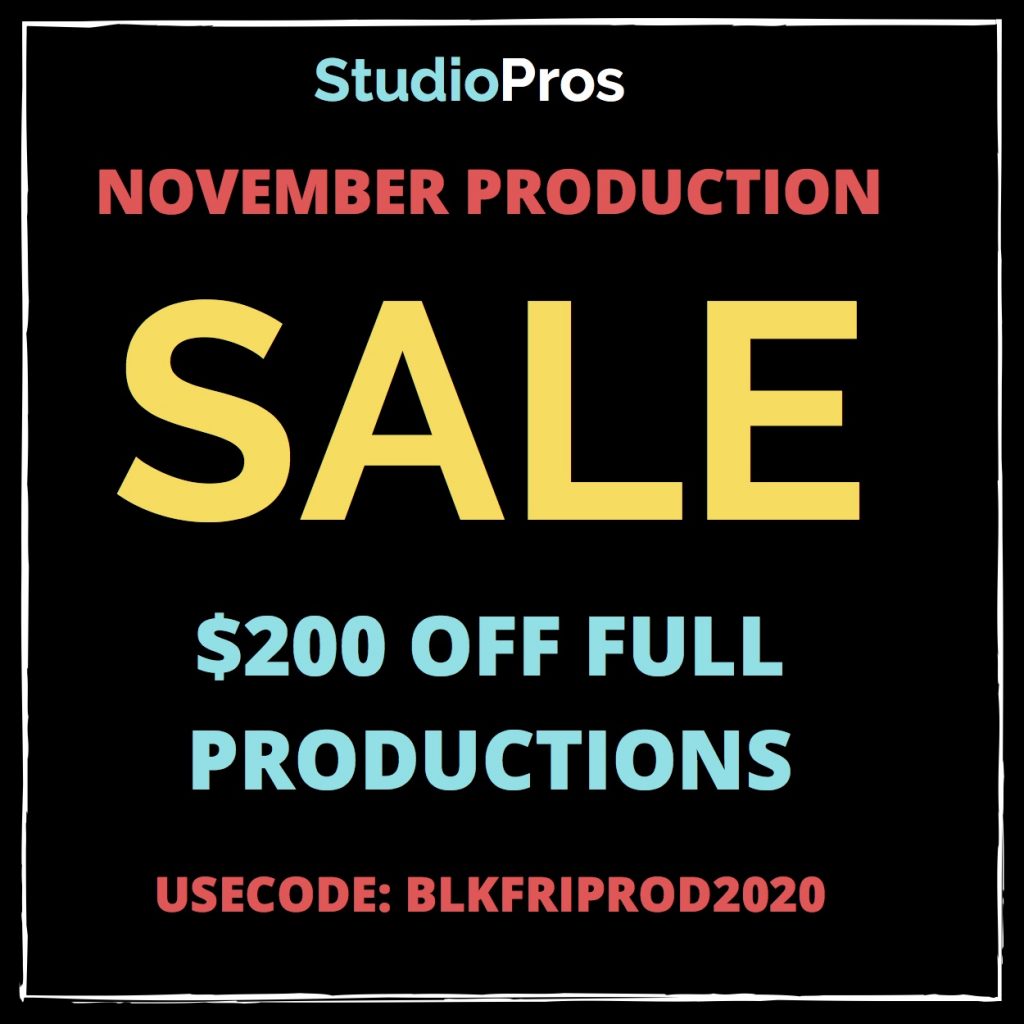 To place a production order: https://studiopros.com/music-production.php
USECODE: BLKFRIPROD2020 to save $200 on orders of $1395 or more.
If you'd like help setting up an order, contact an available producer at: 1-310-928-7776.
offer valid Nov 10, 2020 – Nov 27th, 2020
USECODE: BLKFRI2020 to take $200 off qualifying order
offer valid for orders of $1395 and up
order now, upload files later
no limit to the number of times you use code within offer