Creating A Live String Sound On A Budget
With the e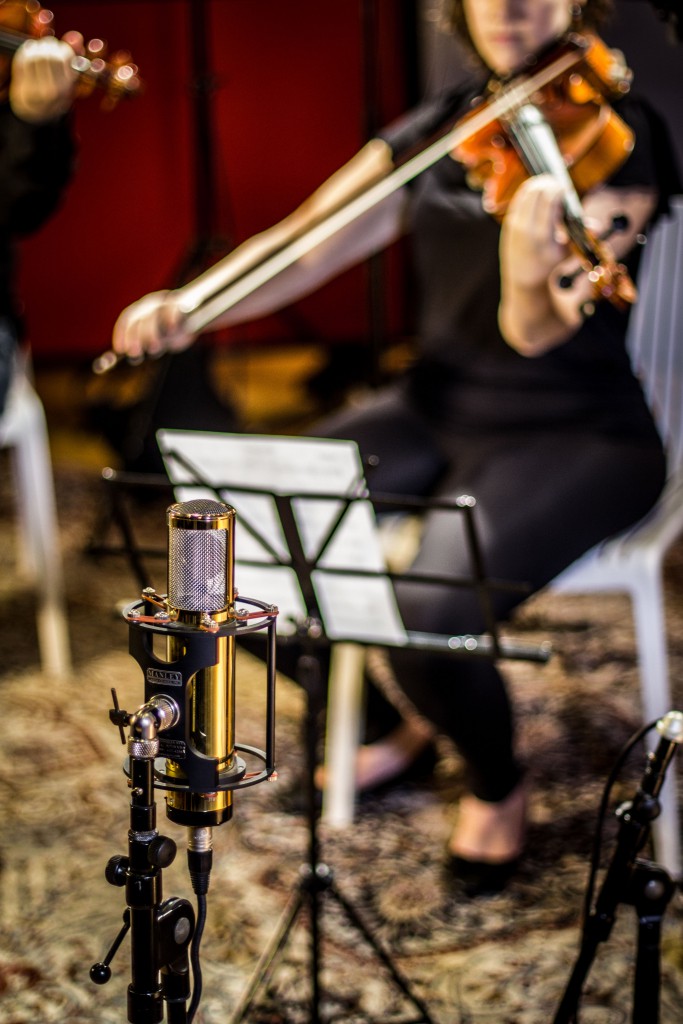 mergence of Midi and sample libraries, a more acoustic approach to synthesized sound has flourished. It is now possible for any single individual to create a very large and passable sound of, let's say, an orchestra. Even though this advancement has made in-home-music-making easier, it is much like any other new technology, in the sense that it's progress walks hand in hand with some complications; namely, aural complications.
How do we create music that is sonically as pleasing as recording everything live in a studio when our sounds are being produced through algorithms that communicate by sending data across electrical channels streaming from your DAW to audio samples stored within a hard drive?
How do we then afford to record everything live when budgets are drastically cut for passable substitutions; these that cost only the package price of a single person working hours on end to tweak a production detail-by-detail until a mocked up song sounds as realistic as possible. Luckily, there exists a median that even large film studios are utilizing. This is the art of Overdubs!
String Tracking Tips For Composers
In all of these blockbuster Marvel films: directors, producers, and audiences crave an epic and out of this world experience. It is expected that the soundtrack will be recorded with a large live orchestra, but in some cases, this sound can only be produced when combined with manipulated samples. In even more cases, the studio gives only fractions of the budget needed to do everything live.
To then achieve this live sound, they combine a mocked up version with sample libraries and then record a smaller live orchestra to layer in with the sampled version. This creates an enormous effect that is produced with a smaller budget and sounds as if completely recorded live. This trick can be adapted to smaller productions and help songwriters achieve a larger and livelier sound.
Hiring A Live String Or Horn Section For Your Song
If you have a song that cries out for a string section and feel the sampled version feels fake or synthesized, then you can hire a string quartet or quintet to record live. This will sound like a small ensemble and not mesh as well with an orchestra sample. How do I fix this? Record each instrument at least 3 times so that you have multiple overdubs layered on top of one another. Even if it is the same person performing, every take will have subtle differences which is what you want since in a large ensemble, each musician performs the same thing subtly different.
If you do the math, this makes a quartet of 4 turn in to 4 x 3 = 12. Wow, we have a larger ensemble! Add more overdubs, and you get an even larger ensemble. This process can be done with any combination of instruments that don't sound as good played through midi, such as a Trumpet section or Saxophone section.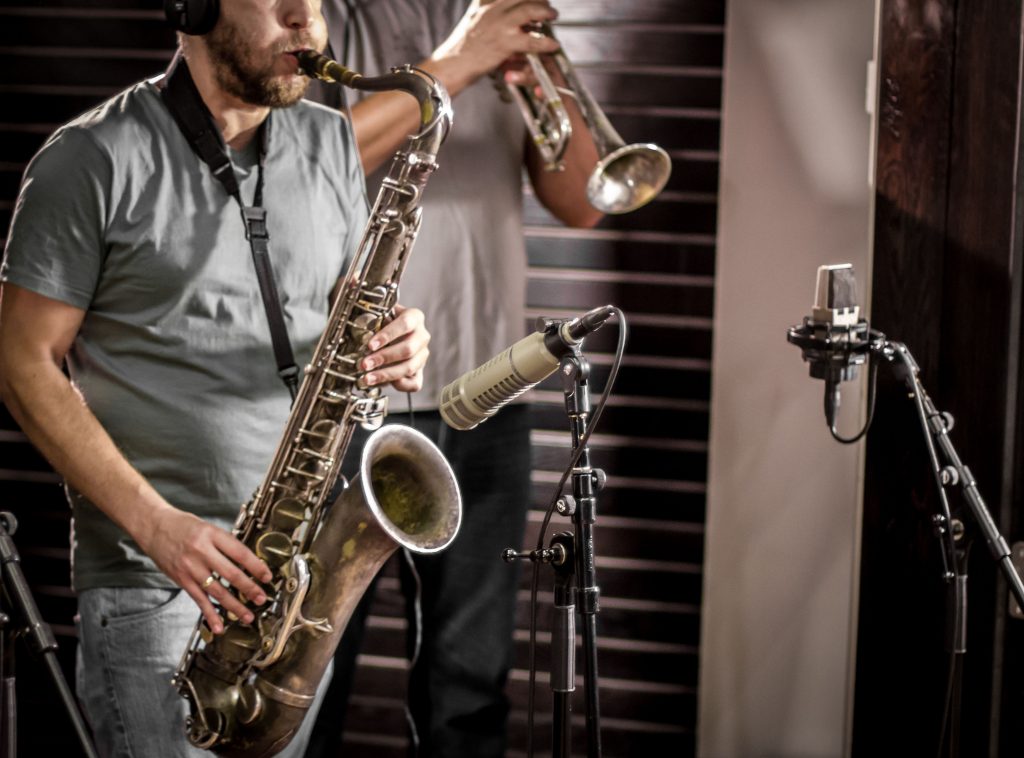 To finish your song with this "Live" orchestra, have your engineer layer and mix all of these takes in with the midi mocked-up version. If this is done with a little skill and sensitivity, there will be a Diamond changed from coal, ready for the taking.
String Tracking Tip
Composer's note: A musician doing 3 takes is a safer way to go, especially when it comes to strings. Due to the fact that string instruments are fretless, it isn't as easy for them to play everything completely in tune every time. If you have only two tracks, and they are a little out of tune, it is more noticeable. If you have 3 or more tracks, then that factor gets a little more washed out.
Hiring A Live String Or Horn Section For Your Song
Our musicians at StudioPros can take your demo and professionally arrange and record live string and horn sections to add to your song. All we need is either a simple mp3 or WAV file, or a musical reference of your ideal sound. You will be able to conveniently upload your audio files or links within your StudioPros account and they will be sent securely to the musicians assigned to your project.
To Read More About Our String and Horn Sections or Order Online:
https://studiopros.com/strings.php
Contact an available producer at: 1-310-928-7776 or via email: info@studiopros.com to discuss the next steps of getting your music recorded by the StudioPros team.