Who doesn't love a good ol' fashioned contest? We have so many talented songwriters that have collaborated with StudioPros throughout the years, we wanted to give back with a fun songwriting contest!
This month we are going to select the best country song and have a lot of great prizes in store for our contestants. The song needs to be in demo format, not already professionally produced.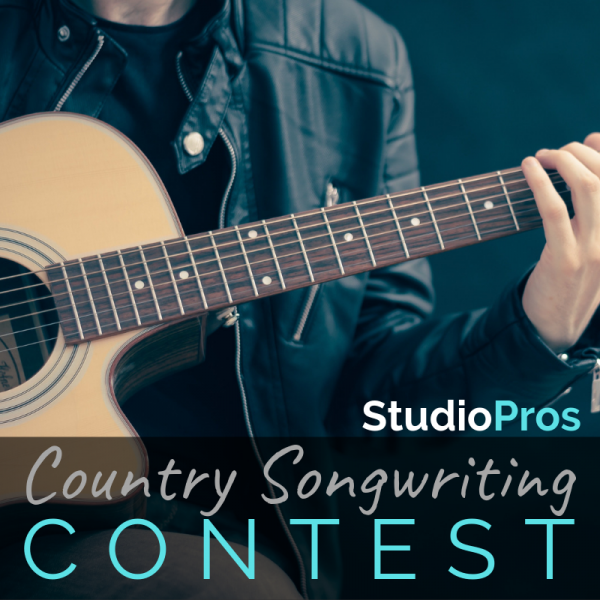 StudioPros Country Songwriting Contest Prizes:
GRAND PRIZE: Win a StudioPros full production.
Valued at $1395/song and includes: A full band production including: live drums, bass, 3-6 guitars, 2-4 keys (or can be substituted for a country instrument) + mixing/mastering.
2nd Place Prize: Win a StudioPros acoustic production.
Valued at $599/song: StudioPros acoustic production package includes: 2 custom instruments + mixing/mastering.
3rd Place: Free Custom Track
Valued at $179: Choose a custom instrument track from StudioPros of your choice, or use $179 in credit towards any StudioPros service.
$50 StudioPros Gift Card Award: best lyrics
$50 StudioPros Gift Card Award: best melody
$50 StudioPros Gift Card Award: best hook
To submit your song to StudioPros country song contest:
Email the mp3 of your song to: info@studiopros.com
Make the subject of your email: StudioPros Country Song Contest
Songs must be under 5 minutes in length
Limit to 2 song submissions per person
Song must be in a demo stage, not professionally produced already
Winner will get the prize to get it professionally produced
Submissions must be sent by June 13th at 11:59 PM PST
Winner will be announced June 17th by 5pm PST.
Best of luck to you all! If you have questions, don't hesitate to contact us at: 1-310-928-7776.