Check out StudioPros new session vocalists!
Meet Astrid: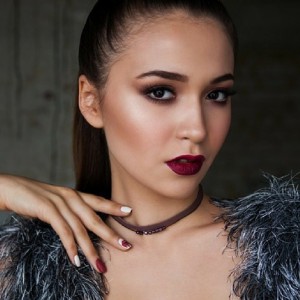 Astrid became a professional vocalist straight out of high school, singing in English, Portuguese (Brazilian), and Spanish, on national commercials, films, and TV shows. Her love and knowledge of Latin music and fluency in Brazilian Portuguese, lead her to singing backup vocals for superstar Brazilian, Mexican, and Spanish artists on tour and in the studio.
Astrid graduated from Berklee College of Music with a degree in production, and is a sought after vocal producer, songwriter, record producer, vocal coach, background and session singer. Astrid's voice ranges from a smooth bossa nova whisper to a full-throated, soulful belt. She is a great choice for Latin music, world music, pop, rock, adult contemporary and ballads as well as a great backing vocal arranger.
Most comfortable range: E3 to E5 chest, and falsetto to Bb5 (mezzo soprano).
Listen to Astrid's Demo Reel:
Meet Emily: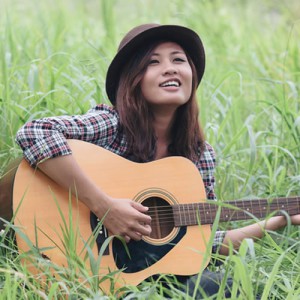 Hailing from the tropical island state of Singapore, Emily's love of music began with classic Disney and similar sing-along cartoon animations. She was enrolled in classical piano lessons from the age of 7, and growing up, sang in a few choirs as well as for Catholic liturgical services.
Later than most to considering a career in music, Emily attended Berklee and graduated with a dual major including vocal performance, while picking up songwriting, and music production along the way. She is a great choice for pop, rock, jazz, music theatre adult contemporary and world.
Most comfortable range: F3 – B5 Chest and Mixed voice and C6 – D7 Whistle tone
E3- Standby
Listen to Emily's Demo Reel:
Meet Liann: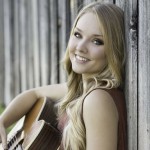 Liann grew up singing in church and around the dinner table with her family, where she developed a passion for music and saw the impact her voice had on people around her. She went on to attend the University of Denver Lamont School of Music, graduating with a degree in Vocal Performance.
Her flexible voice and high range make her recordings stand out! She enjoys tapping into the diverse styles of her voice, ranging from pop to R&B to folk. Her natural yet powerful sound give her the ability to provide a professional sound while adding her own unique flare to every song. Liann works well with pop, R&B, folk to adult contemporary ballads.
Most comfortable range: G3 – C6, Soprano
Listen to Liann's Demo Reel:
Meet Stevie:
Stevie is a Chicago-born singer/songwriter that takes you on a journey every time hear her sing. Her career has taken her for performances to places like Rome, Australia, Venice, France, Hawaii, and Mexico, to name a few, as well as several stateside locations. She has also had the honor of performing with the likes of Kenny Loggins, Faith Hill, Jay Leno, Huey Lewis, the band LIVE and Jose Feliciano.
Since she started singing at the tender age of 4, she has evolved into an extremely versatile musical force. Her fresh sound is hard to classify—but there are 2 words used often: COMMERCIALLY UNIQUE. Stevie has some soul and sass in her vocals. She is a great choice for R&B, Soul, Gospel, Country, Pop, Rock, Jazz and more.
Most comfortable range: Eb3-E6
Listen to Stevie's Demo Reel:
Meet Sylvie: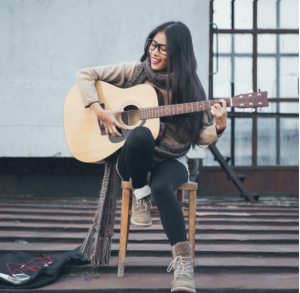 Born and raised in Alberta, Canada, Sylvie began her music career in the nurturing folk clubs and festivals of her home country. This singer-songwriter and acoustic guitar player's love and dedication of music and performing brought her to Berklee College Of Music on a full-ride scholarship.
Sylvie has been featured across many platforms, from national beauty commercials, to performances with legendary artists. Sylvie's unique voice and style is adaptable to most genres but excels when used for soulful singer-songwriter songs, folk/acoustic, ballads, blues, R&B, and pop.
Most comfortable range: C2-C4 chest, C4-C5 head voice; Alto
Listen to Sylvie's Demo Reel:
To see available vocalists or place an order online:
https://studiopros.com/vocalist.php
Contact one of our producers today for help placing an order at: 1-310-928-7776 or email us at: info@studiopros.com!