Wow, it has been a busy month here at StudioPros but we are grateful for that! I just wanted to send out a brief update on all of the exiting changes that have been happening here at the studio.
StudioPros Welcomes New Producer
The StudioPros team has welcomed a new producer, Craig Durrance to the team of producers! Craig is not new to the StudioPros team, as he has worked as an engineer for years prior to joining us on the production side of things.
Craig joined StudioPros in 2006. His career in the music industry officially began in 1998 at The Hit Factory in NYC where he honed his skills by working with some of the top artists in the world.
He is fluent in nearly every genre of music with credits ranging from Michael Jackson to Tony Bennett and Snoop Dogg to Tim McGraw.
He wrote songs, produced and engineered with some of the top artists of our time. In 2009 he was nominated for a Grammy for Record of the Year!
New Male Vocal Talent At StudioPros
We have welcomed two new male vocalists to our team within the last few weeks.
Meet Vincent and Noah!
VINCENT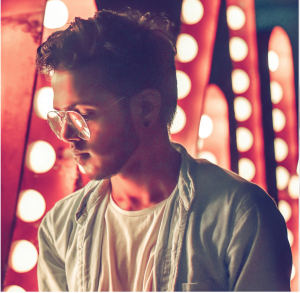 Growing up in upstate New York in a musical family, Vincent began making music at a young age, exploring classical and jazz fundamentals in depth as a pianist before learning other instruments.
Vincent has collaborated with a diverse range of artists and producers including major-label names, and he has toured North America as a headline act. His own releases have received worldwide attention, racking up millions of streams on Spotify and support from key press outlets and tastemaker radio stations.
Vincent's voice is often compared to artists like Justin Timberlake, The Weeknd, James Blake and Bon Iver.
Vincent's vocals sound at home on a variety of styles ranging all the way from pop, R&B and dance music to more old-school soul, rock and blues records. Also available for topline.
Most Comfortable Range: D2 – E4 Chest Voice and C4 – G5 Head Voice
Check Out Vincent's Demo Reel:
JONAH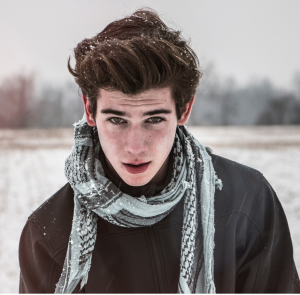 At the age of five Jonah began classical vocal training and started singing and performing in church where he discovered his passion for music. Traveling back and forth to Nashville, singing and writing in the studio was Jonah's life during his teen years.
He eventually moved to LA where he attended Musicians Institute and graduated with a degree in vocal performance. Recently he was a finalist on one of the top singing competitions shows on TV where he has gained a rapid following.
Jonah has a tenor resting tone with a high mix and falsetto. He is also very comfortable in the Baritone range as well.
Jonah grew up singing gospel but has since developed a unique pop/r&b sound. He has an impressive ability to change tones to fit multiple music genres including: country, pop, adult contemporary, R&B and more.
Most Comfortable Range: G3 – C6, Tenor.
Check Out Jonah's Demo Reel:
To place an order with one of our new vocalists:
https://studiopros.com/vocalist.php
If you'd like help setting up a project, contact us at: 1-310-928-7776.