Help the StudioPros team in welcoming our newest addition to our female vocalists.
Meet Alice.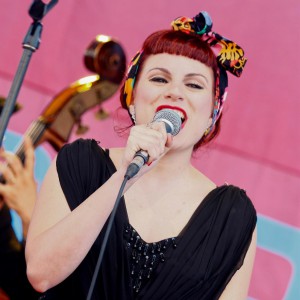 Alice is an industry recognized singer, writer, and artist with over 20 years in the recording industry. A ragin' cajun from Louisiana, she specializes in adding a little down home soul and some fiery spice to each project. Now in Los Angeles, she's known as a true vocal chameleon with the ability to sound like a number of popular singers like Amy Winehouse, Nelly Furtado, and Erykah Badu to name a few.
Her signature "vocal mimicking" technique got her into regular session work 12 years ago when a very famous singer of the time wasn't available to record a feature on another artist's song. Alice imitated the singer so well that the producers kept her on the record!
Alice is an alto with a lot of power in lower-to-mid female registers, and has a crisp, airy falsetto in higher range. She excels in Soul, Blues, Pop, Pop/Rock, Urban, and Country. She is available for topline.
(Most Comfortable range: D2 to B5)
Listen to Alice's Demo Reel:
To read more about StudioPros online vocalist services and order online:
https://studiopros.com/vocalist.php
Contact an available producer if you'd like help setting up a custom order for your project! You can reach us at: 1-310-928-7776 or via email: info@studiopros.com.