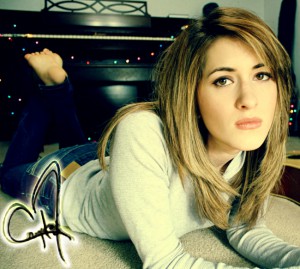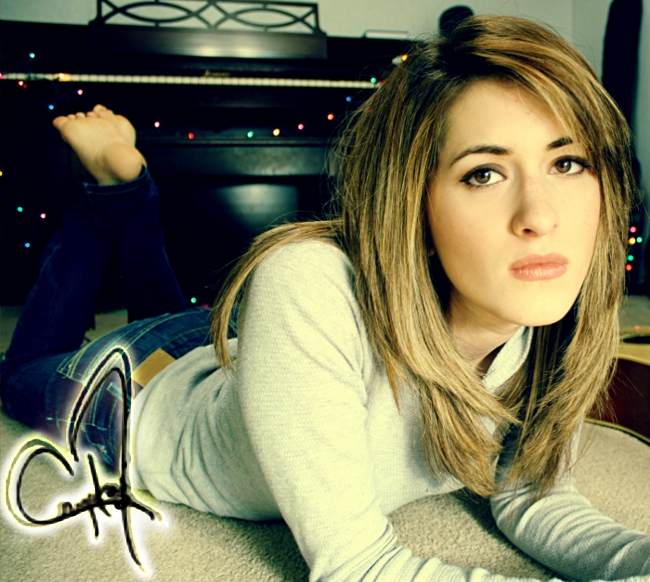 I've just had the pleasure of completing a project with the talented Crystal Hinds. Crystal is a young singer/songwriter based out of rural Lytle, Texas that has been frustrated by a similar problem that a lot of us singer-songwriters encounter. We have the material, we have the vocal chops, we're missing the band and local resources to get a quality recording.
After having a few conversations with Crystal, she decided to give Studio Pros' production team a shot on her first single to be produced with us: So Do You. Throughout the process, Studio Pros production team helped transform Crystal's vision of recording her song step by step with live band instrumentation. She had very distinct references and knew exactly the sound she was going for. She was even able to provide instructions for each musician so we were sure to capture the final recording that she had been waiting for, for so long!
I'm really proud of the way Crystal's final project turned out.  From rock-punk crossover influenced drums, to a driving electric bass, to soaring guitar lead lines, a killer guitar rock solo, a piano hook that catches the listener's attention, to a beautifully melodic cello counter melody to weave in and out of vocals + the perfect backing vocals by Michael, this song is ready for the radio airwaves!
Check out Studio Pros final production:
So Do You:

Interview with Singer/Songwriter Crystal Hinds
SP: How did you first get involved with StudioPros.com?
I needed help. A lot of it. I've tried to record my own music before but I recognize my own limitations. I'm a songwriter, musician, singer but not a recording engineer. I found StudioPros during a Google search while looking for session players in San Antonio. Until that point I didn't even know there were companies out there willing to professionally produce your songs without either a record deal or an unbelievable amount of cash. I was immediately enchanted with the idea.
SP: How was the StudioPros process for you? Was it difficult to work online?
The hardest part was having so many options and having to decide what I wanted! I've almost always worked alone on my music and was used to making do with what I had. Being given access to more forced me to sit down and dig deeper. What was I really after? Did I even know? I figured out quickly that the musicians here were going to do whatever I wanted done in my song and this was new territory for me. But it was good territory.
Working online allowed me to be home when I needed to be home. My husband and sisters were very supportive as I took time out to work on my music, which I'm grateful for, but there were certainly days I was happy I could just pause the work and focus on a more immediate need.
SP: How did we help to get your songs sounding professional?
The musicians are amazing! Absolutely flawless. Each take was perfectly played. The mixing and mastering also made an amazing difference! Every aspect of working with StudioPros on this project felt professional, and as a result the song feels professional to.
SP:How many songs have you produced with StudioPros?
This is my first. It won't be my last.
SP: What are you doing with your music? What's next for you?
Right now I'm focused on finishing my demo so I can pitch it to sponsors and go on tour. It's my dream to tour. Eventually I'd like to get a record deal as well, but only once I've found a company I can have a good relationship with.
SP: Who are some of your favorite songwriters and musical influences?
I have so many favorites it's hard to call them favorites anymore. Instrumentally I've drawn influences from the 90's til now, and vocally I've drawn my greatest inspiration from Jazz singers and crooners. I love rock and punk rock, alternative rock, indie, hip hop, dance, dubstep, and just about everything else. I'd love to work with Regina Spektor before I die. I'd also like to work with Justin Bieber, Justin Timberlake, James Blunt, and a K-Pop group at some point. I'd also like to sing with Jason Wade and get to meet Hayley Williams.
SP: When did you begin songwriting? What instruments do you write with?
I wrote my first full song when I was a kid, maybe 9 or 10. I've been writing ever since. I write with drum beats, my guitar, piano, ukulele, and whatever computer programs I can get my hands on. I also just write with paper and a pen.
SP: What was the inspiration and writing process like for your song?
I was working at a job I didn't truly need because of three things: this impulse to be a proper member of society, because I wanted to get money more quickly to fund my demo, and because I felt inspired to work there. I'm glad I followed the prompting because it's never been so clear in my mind as it has been after that experience that I'm meant to be a full time musician.
Every day while working there the sparks were slipping away, writing was becoming impossible, and I felt myself draining and wasting time. It was as dramatic as it sounds. Before I went into work one day I said a very sincere prayer. I needed to know if I was doing the wrong thing or funding my demo the wrong way, because this felt counterproductive. I dropped my sister off at her college and went to the practice rooms there at the school. I sat down at one of the pianos and wrote this song. It was the first time in a while I'd felt so inspired, so full of life. I had my answer, and I was blessed quickly after I quit.
SP: Besides music, what else do you enjoy?
I love being with my family. My husband makes me smile. Acting is a huge love of mine, but that could be because I'm such a performance ham. Dancing is a big deal for me and I'd love to work on that more. I also enjoy natural health and teaching others about that.
SP: Do you draw inspiration from your everyday life?
Of course! And the lives of others, to be honest. I'd say less than half the songs I've written throughout my life are about me.
A big big BIG big thank you to StudioPros for being so awesome from the very beginning! My producer, Kati O'Toole was so nice and everyone was so good about everything. Michael's voice was perfect and I got some good compliments on how his voice went well with the song. Every musician did beautifully. Within my first day of having a new Facebook page and posting this song there it gained tons of new likes. The audience support has been wonderful and I'm told a podcast already wants to add So Do You to their song rotation. This has been an amazing experience.
SP: What do you do for a living?
I teach music lessons from my home. Guitar, piano, theory, and more! I can't get away from music. I love it too much!
SP: What is your plan for your final recordings?
Keep advertising and pitching to possible sponsors so I can go on tour someday soon! What's music if it isn't shared?
 Get Your Songs Produced with StudioPros!
If you are interested in getting your own songs professionally produced, don't hesitate to contact myself: Kati O'Toole, or my co-producer Robb Hutzal. We have some great holiday specials going that are available up until the New Year.
Don't miss these amazing production specials:
https://studiopros.com/studiopros-end-of-the-year-sale
If you'd like to discuss getting a project started, call: 1-310-928-7776. We look forward to working with you soon! Happy Songwriting.