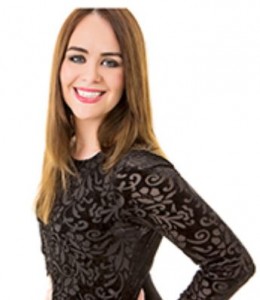 Donna Karein is a talented pop songwriter based out of  the UK. One thing that instantly jumped out at me when I listened to Donna's songs was her commercial sensibilities. I could hear the pop influence, phrasing and melodies on all her material she sent.  It's not every day you meet a songwriter that has a knack for grabbing that magic that so many pop songs have. I wanted to get to work right away! 
For this particular song, "Gained Immunity", we went through a number of different types of possible production styles.  I had suggested going with a Sia type of production. The melody and lyrics seemed more personal and needed a bold approach to present them to the public. 
She sent us an acapella recording and we started work on the project using our Basic Production Package, combined with our Chord Progression Service (for songs that don't currently have a chordal structure), and the extremely talented Kelsey on vocals.
I am very happy with how it turned out, and couldn't help but pump it loud in the speakers to enjoy the final master when it was complete.  I hope you like it as much as I do!
How did you first get involved with StudioPros.com?
Hello! I am a song writer and every time I use to submit my songs to record labels etc, companies would comment that they loved the song but asked for a better sounding production. I am not a producer myself so I did not know who to contact to improve the sound quality of the song. So I researched good online record producers and I found Studio Pros. I could see that they had great testimonials and their music sounded great! It was a no-brainer and I have never really looked back.
How was the StudioPros process for you? Was it difficult to work online?
It is a songwriter's dream. I own my own business and juggling a business and trying to record my music to the quality that most record labels and publishing companies require takes a lot of hard work, networking and time. I am also a busy mum and wife and the Studio Pros process was a breath of fresh air in not taking over my family time. They were everything I was looking for all in one company; it does what it says on the tin!
Most importantly, they involve you in the production process, so you have the opportunity to approve each stage from chords, drums and vocals and make amendments if you so choose. The online process is so user-friendly. In the past, producers I have worked with would take your song and run a mile with it and you are trying to play catch up with them and say "hang on, I need it is to go in this direction." Studio Pros is the opposite. They are so helpful.  
Making your recording current.

The most impressive part is how "current" the recordings sound. You can guarantee the quality is what you will hear in the charts today, radio ready and this is what companies want.
How many songs have you produced with StudioPros?
Three so far, with the third awaiting final mastering.
What are you doing with your music? What's next for you?
My songs are being considered by chart artists is Asia, large publishing groups and record labels. My main goal is to finish an album of songs before I sign on any dotted line and then I can perhaps keep my options open.
Studio Pros and the very friendly Robb (my producer) have given me the confidence again and helped me pursue my dreams of song writing.
It has broadened my level of industry contacts and now I am writing with other top-line writers who also want to work with me. This is very exciting and unexpected. I would like to try as many avenues as possible.
Who are some of your favorite songwriters and musical influences?
I always hoped to be like Cathy Dennis who for me is one of the best song writers ever. She has a natural flare for making that "IT" song. I also adore Brandi Carlisle's work, who creates the most beautiful melodies. Of course Sia and Adele own golden pens I just want to steel! But, Bob Dylan to this day remains the God of song writing!

When did you begin song writing? What instruments do you write with?
From my schooling years, I played basic piano and started recording my own music. But I class my brain as my main instrument because that is where all my melodies
and hooks originate.  
"Gained Immunity" packs a lot of strong emotion; what was the inspiration and writing process like for that song?
So many women compare themselves to other women instead of sticking together and supporting each other. Some women have a subtle way of passively torturing their victims. For example, pinpointing their every blemish just to make themselves feel better.
I see and hear it go on every day.  It's so sad and before you know it, the victim becomes the instigator and then what you end up with is one huge pandemic of ugly!! We need to stop this and the song "Immunity" is all about relaying that exact message. 
Do you draw inspiration from your everyday life?
Yes all the time; my songs are certainly the nonfiction kind.
Get your songs produced by StudioPros
If you are interested in getting YOUR songs produced professionally, don't hesitate to contact producers Kati O'Toole or Robb Hutzal.
If you'd like to discuss getting a project started, call: 1-310-928-7776. We look forward to working with you soon!