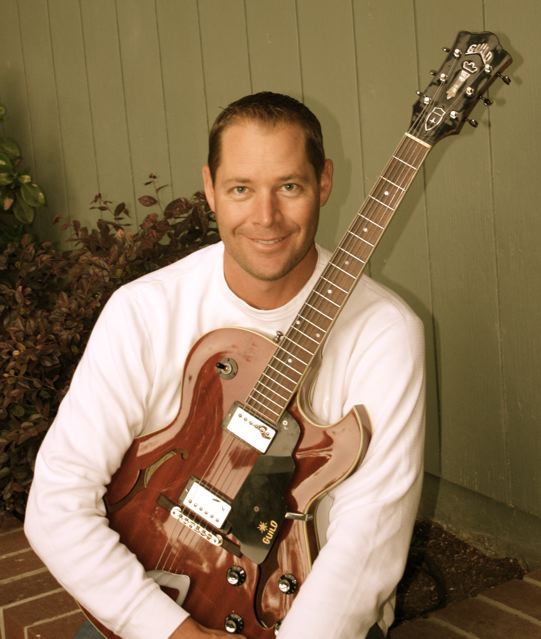 Native Californian and singer-songwriter Gary Henson's music brings together a melting pot of varied rhythms and authentic experiences. Raised in L.A., Gary now lives in the foothills of the Sierras in Northern California, about 45 minutes northeast of Sacramento. A busy keyboardist, guitarist and vocalist, we recently caught up with him to talk about producing his latest song "Me And You" at Studio Pros.
Check out Gary's Song "Me And You":

Gary's musical influences stem primarily from his father. "My dad was very influential on me growing up and is probably responsible for my musical influences today. He was always blasting The Beatles, The Beach Boys, The Rolling Stones, etc. He had an affinity for the great 60's groups and had amassed quite an impressive record collection from which to draw and share. I believe that the constant cascade of these sing-along melodies and driving guitar licks planted seeds of inspiration in me that came to bloom after high school."
Gary's songwriting process usually begins with a tape recorder running and him playing either a piano or guitar. From there he plays with various chord structures and captures whatever melody and lyrics emerge with unconscious disregard for whatever finds its way to tape.  After a writing session he likes to play back what he's done and take note of all the parts that he likes–chords, melody, verse, etc., and refine it from there.
"Me and You" is a great example of that process. "This song was an unconscious outpouring of melody and verse that began on piano with the tape recorder running," he said.
Gary completed his first album at a Los Angeles recording studio with session musicians, so he understands the value, technical chops and creativity that they can bring to a song. While Gary knew that his next project would require the same process, he didn't have the time or resources to make another trip to L.A. to line everything up. And that's when he decided to try Studio Pros.
"I found Studio Pros on the internet, checked them out, and decided to give the team there a shot. I was very pleased with the results and have been using them ever since. I like their quick turnaround and the parts that they come up with. I also like the fact that I can ask Kati (StudioPros Head of Production) for production ideas/opinions when I'm not exactly clear on direction."
Working remotely with the Studio Pros team, Gary had just enough interaction to get the results he was looking for while giving the team the space to make the artistic decisions necessary to enhance the song. "When all was said and done, I think I suggested four or five modifications–not many when you consider all the parts that were played."
"Studio Pros is the ideal outfit to help a singer-songwriter like me–with lots of songs/ideas and little time–bring his passion to life in a professional way with minimal disruption to my schedule. It's also a great place to add that drum track, or guitar solo that might not be possible otherwise. I'll definitely be using them again."
Upload YOUR Song To Studio Pros' Free Consultation Page, or call 1-310-928-7776 to get a project started today!
Find out more about Gary Henson at www.garyhensonmusic.com