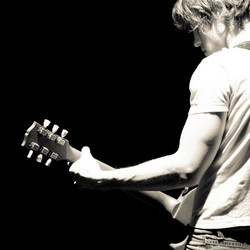 Dr. Philip Lindholm is a client we have come to know really well over the years. He has been collaborating with StudioPros since the beginning of our company's development. If anyone knows how we've grown as a production team and what it takes to get your songs recorded online with our team of session musicians, Philip does!
Over the course of the past 6 or so years, Lindholm has collaborated with StudioPros'  on at least 20 projects, ranging from full fledged music productions, custom instrumentation, backing vocals, mixing, mastering and more. He has had success as an independent singer/songwriter having songs licensed for independent movies, as well as releasing recordings independently. Currently, he is the singer/songwriter for the Seattle-based band Whisky N' Rye.
Lindholm takes a very hands on approach when collaborating with our team, which is why his final product is always something he can be proud of. When doing productions for his projects, we are sending him step by step previews of each instrument we track here at our studio and he takes a very close look at each file before moving to the next instrument in line. He has played a producer role on his projects by adding his own vocals, harmonica, and additional guitars to add to the mix for his own signature sound, and has even tracked with some of his favorite musicians from elsewhere around the globe to customize his sound. We gladly have mixed in additional instrumentation that he's provided so he can be sure he's 100% happy with the final product that we provide for his recordings.
Check out Philip Lindholm's Songs
All I Ask:

(harmonica, vocals, additional guitars provided by Lindholm)
Until The End:

(female backing vocals, vocals, and strings provided by Lindholm)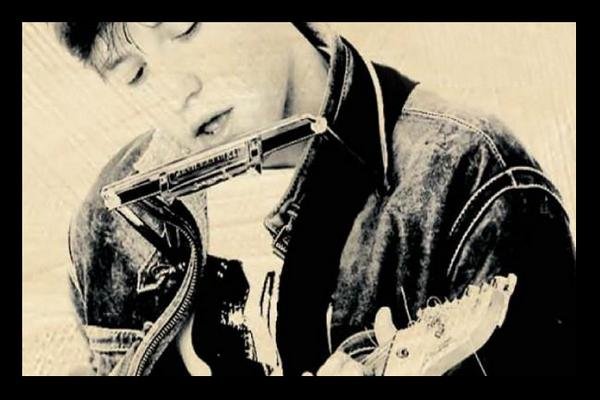 SP: How was the StudioPros process for you? Was it difficult to work online?
For me, the online process was more natural. I started, like most singer/songwriters, working out of a local studio. It was an historic room with excellent players and a renown engineer, but I didn't like the results. The process went too fast for me to be deliberate about the production choices I was making. By contrast, working online allows me to walk away for a day or two and think specifically about each of the parts as they are tracked, which is necessary if you know what you want but aren't spending pre-production time with a band in the rehearsal room before laying it down to tape. I didn't have a band, and found myself working with session players who had heard the song for the first time that morning.
They were incredibly talented, but I didn't like what was happening in the room and had difficulty controlling it from the vocal booth. So I went online in search of a recording process that would allow me to have more time and control over how the song developed, making sure that note, every hit, was how I was hearing the song in my head, and not simply the product of what happened in the studio on a particular day.
SP: How did the StudioPros' production team help you get your songs sounding professional?
My songs sounded professional out of the local studio, but with StudioPros my songs sounded more *intentional *as I could produce them in a way and time that was comfortable for me.
SP: How many songs have you produced with StudioPros?
StudioPros has been a part of more than 20 of my songs in one way or another. My process is such that I track my parts at home, then track the remainder by drawing upon a network of players from around the world – LA, NY, London – but I always return to StudioPros. I've worked with tremendous players from around the world, and the cats at SP are every bit as good.
SP: What are you doing with your music? What's next for you?
World domination! I've put together a killer band who have learned the songs and reinterpreted them in their own way for stage. Our first show is on 11/30/13 at the Mix in Seattle (hint: Seattle folks, check it out), and we have three more shows on the books. The plan is to release the record early next year and then tour, hitting clubs and the festival circuit across the U.S.
SP: Who are some of your favorite songwriters and musical influences?
In short, I'm an extremest, loving the thunder of Led Zeppelin and Guns N' Roses alongside the quiet of a Nick Drake or Jose Gonzalez. Most things in between bore me.
SP: What is the inspiration and writing process like for your songs?
I think like most songwriters, I started writing in my teens. It was the only way to vent the extreme frustration and passion and bliss you feel so acutely at that age. Songs, then and now, rarely start from playing an instrument. The songs usually come to me full form, and then I have to figure out how to play them on piano or guitar. And the process was always just for me. Then people started hearing the songs, and liking the song. The devil was in the door…
SP: Do you draw inspiration from your everyday life?
What else is there? It is our daily life that shapes and informs our imaginations. No matter how many books we read or travel shows we watch, we cannot help but live right where we are, for better or worse. Songwriters like Regina Spektor love imagining what it would be like to wear someone else's shoes, but if you look close: these stories always resemble the writer's reality most of all.
SP: What do you do for a living?
I should be teaching at a university or consulting for a major firm, at least that's what everyone else in my doctoral cohort at Oxford seems to be doing now. Instead, I take walks, raise my boy with my lovely wife, and start a new business every couple years. I strive for a quiet life. Maybe one day I'll get there. I'm a writer and photographer by trade, and am always looking for a quiet moment to exploit through pen or lens.
SP: What is your plan for your final recordings?
I hope people listen and hear the honesty, and the hard work. I wrote these songs for me, but I recorded them to share. If people listen, then it makes all the late nights worth it.
To find out more about Dr. Philip Lindholm and his band Whisky N' Rye:
Follow Whiskey N' Rye on Facebook
Follow Whiskey N' Rye on Twitter
Whisky N' Rye: //whiskeynrye.com
Philip Lindholm: //www.philiplindholm.com
Get YOUR songs produced with StudioPros!
To read more about how to collaborate with StudioPros' production team:
https://studiopros.com/music-production.php
Take advantage of a Free Project Consultation here:
https://studiopros.com/free-consultation-form.php
Contact one of our available producers today at: 1-310-928-7776 or info@studiopros.com to get started on your projects!