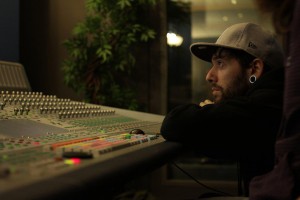 Ricardo Monteiro is the voice and songwriter behind the solo project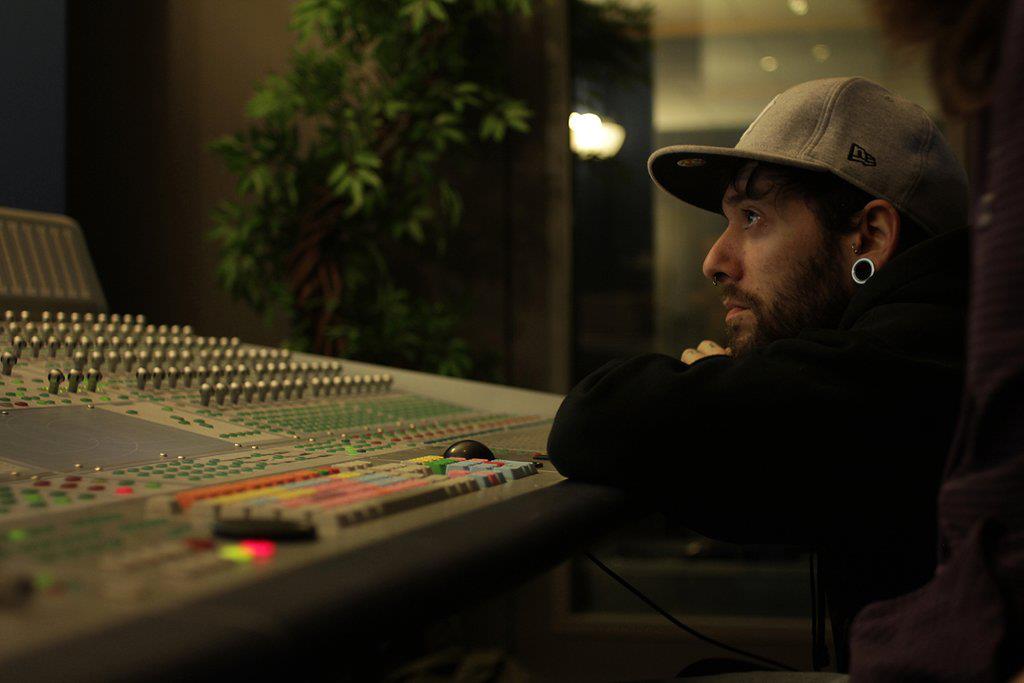 "Screaming Culture".  Based out of London, we have recently collaborated online with Screaming Culture to finish the latest single "Numb".
Blending the combination of live drums, alternative/rock guitars, ambient layers of keys, drum programming and bass, this song unfolds as the perfect support to his emotive vocals. The production captures the essence of the pain involved in the story being told of anxiety and the dissociative disorder.
Not only have we recently completed the music production for Screaming Culture, but we have teamed up with our video editors to finalize the music video for the single. We are very proud to introduce our new video services here at Studio Pros to add another outlet to help independent artists such as Screaming Culture get their music out to an audience.
Check out Screaming Culture's new single "Numb":
How did you first get involved with StudioPros.com?
I've found about StudioPros a few years back when I was searching for session musicians online.
How was the StudioPros process for you? Was it difficult to work online?
It was actually very easy to work online. You get a preview in approximately 48 hours which is great, and the results are amazing.
How did we help to get your songs sounding professional?
StudioPros was a great help to take my songs to another level. The recordings sound clear and the session players are incredibly skilled. The producers know what to say, when to say it and give you very wise advice.
How many songs have you produced with StudioPros?
I've produced 2 full songs with StudioPros recently. I've used their services in the past but usually for single instrument tracks. I am definitely going to work with them in a very near future.
"Numb" will be available on iTunes, Spotify, Amazon mp3
Who are some of your favorite songwriters and musical influences?
The band that most influenced me as a musician was Nirvana. I remember being young and listening to "Smells Like Teen Spirit" for the first time. That song made me want to learn how to play guitar. Today it's not really something I listen to but I still think they were brilliant,
I've started learning guitar when I was 13 and in no time I was composing my own songs. I joined my first band when I was 15 and played with several other bands after. In 2009, I created my solo project Screaming Culture and since then I've been composing all of my music on my own. The instruments I use the most are the guitar and bass.  I also use Pro Tools and Reason a lot, which for me are as important as the instruments in my creation process.
What was the inspiration and writing process like for "Numb"?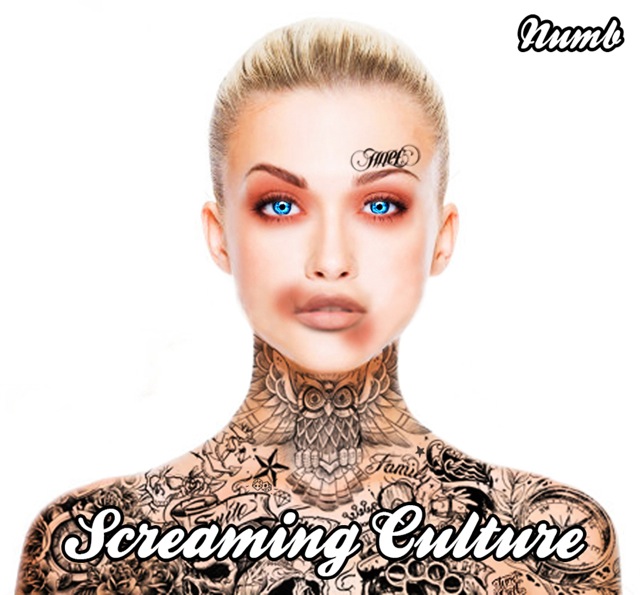 Numb is quite a personal song. It is about anxiety and dissociative disorder. Sometimes people feel detached from the world, unreal, numb, but it's all in your head, that's what "Numb is about". The inspiration for this song was my own experience. The writing process was actually very simple and happened very naturally. I remember being in my home studio and I thought to myself, it's all in your head, you just have to let it go. So I picked up my guitar and started playing…
For me music is a way to escape from stress, problems, frustrations, etc…music is powerful, for me it is a therapy. Sometimes I get inspired by movies or books and obviously by other musicians.
What do you do for a living?
I am a sound engineer and I also work at a Tattoo Shop in London, United Kingdom.
What is your plan for your final recordings?
I will be releasing the single Sept. 5th as an independent artist. It will be available on iTunes, Spotify, Amazon mp3 and many others for listening or purchase.
To find our more about Screaming Culture: https://www.facebook.com/screamingculture
Get your songs produced by StudioPros
If you are interested in getting your songs produced professionally, don't hesitate to contact producers Kati O'Toole or Robb Hutzal.
Read more about StudioPros Music Production here: https://studiopros.com/music-production.php
Read more about StudioPros Video Services here: https://studiopros.com/video-production.php
If you'd like to discuss getting a project started, call: 1-310-928-7776. We look forward to working with you soon!