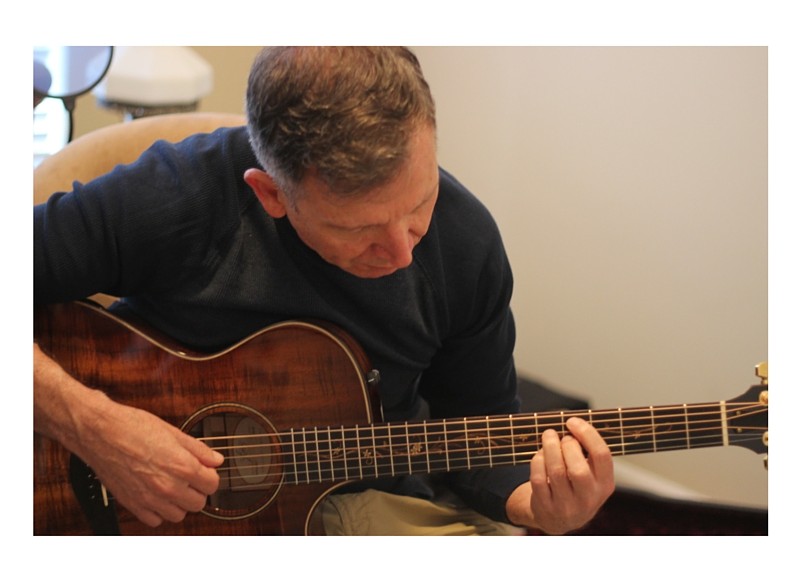 Nick Palmieri is one of the most genuine clients I have worked with. I'm listening to Jao Gilberto
while writing this because that is what working with Nick reminds me of. He has a sense of calm when we collaborate that makes working together very easy. I have had the pleasure of producing 3 full productions so far and we're in the midst of a 4th. The first 3 productions have been in Spanish, and Latin inspired in style and instrumentation.
We have translated his ideas into music with our talented team of session musicians. Our latest project, Siempre Amor was my favorite to date and I wanted to share that with you!
The StudioPros production team combined influences of Bebel Gilberto and Chris Botti to achieve the sound we were looking for. Sometimes simply stated is better, and that's the feeling we were trying to achieve with Siempre Amor. Organic, raw, not overproduced, real. We used a combination of nylon guitars, world percussion, upright bass, simple acoustic piano, some tastefully performed trumpet and of course Chelle's beautiful Spanish vocals.
Check out StudioPros production of Siempre Amor:
PS. We also do videos like this:)
How did you first get involved with StudioPros.com?
I lived in Miraflores Lima, Peru for six weeks and wrote a song in Spanish while I was there. I needed someone to help me with the recording/mixing and found StudioPros online. I enjoyed playing some of my own tracks along with the StudioPros musicians. My vocalist Chelle has an amazing voice and took the song to another level.
How was the StudioPros process for you? Was it difficult to work online?
I enjoyed working online between Florida and LA!  Having access to quality musicians and sound engineers via the internet is fantastic. There were times when I needed a few retakes – each one took a couple days. I wanted things to move a little more quickly – I learned to be more patient to get exactly what I wanted.
How did the StudioPros team help get your songs sounding professional?
Having the opportunity to review each instrument/vocal track and then request modifications or additional takes helped give my songs a professional sound.  The blend of excellent musicians and quality mixing/mastering contributed to the quality of the total package.
How many songs have you produced with StudioPros?
I've worked with Kati O'Toole to produce three songs: En Este Pais, Tanto Drama, and Siempre Amor.
What are you doing with your music? What's next for you?
En Este Pais, Tanto Drama Remix and Siempre Amor are available on iTunes. I am currently taking Songwriting classes with the Berklee College of Music, and I will be participating in the 2016 Billboard Latin Music and Awards Conference in Miami. I will attend music workshops there and network – I am my own publisher (Suavoro Music).
Who are some of your favorite songwriters and musical influences?
Bebel Gilberto is a Brazilian singer/songwriter who writes in a soft, easy style that takes you to Rio, Juan Luis Guerra from the Dominican Republic, Pat Metheny, and the work of Phil Keaggy earlier in his career.
When did you begin songwriting? What instruments do you write with?
I began songwriting about two years ago.  I use a Koa wood Taylor K22 to write.  I also use Logic Pro X for basic drum loops and a midi keyboard.
What was the  inspiration and writing process like for Siempre Amor?
Siempre Amor was written in celebration of my upcoming wedding anniversary. The inspiration came from my time in Central and South America.  There is one place in particular where my wife and I visited – Miraflores, Lima, Peru. It is a beautiful district on the Pacific Ocean with dramatic cliffs.  The writing process began as an assignment from a songwriting class with Berklee. I remember wanting to write a romantic composition with Spanish lyrics.  I then worked on structuring the music to reflect the emotion of the lyrics.
Writing is hard
work – revision, revision revision!  I love the feeling when an initial thought emerges and then the creative process of writing happens with an understanding that I can keep the great ideas and trash the average and mediocre ones. 

Any songwriting tips or challenges you'd like to present to our readers that have helped you with songwriting?
I am taking a class on writing lyrics and am learning techniques to enhance creative lyric writing. One exercise I find especially beneficial is object writing. In this process, you think of one object, and then write about it using words related to sight, sound, smell, taste, touch, organic sense (awareness of your inner body) and kinesthetic sense (your sense of relationship to the world around you).  Doing this for 5 – 10 minutes a day will open up new thinking and rewire your brain when it comes to writing lyrics.
One thing I learned from my classes with Berklee changed the way I view writing.  You will be waiting a long time if you only write when you feel inspired. For me, inspiration comes after I begin writing! There are times when something inspires me. However, it takes disciplined writing to transfer that feeling into a song that inspires listeners.
I would also recommend doing everything you can to set yourself up for success. Listen more critically to music and consider its structure, take songwriting classes, collaborate with other songwriters, attend conferences, etc.  I strongly believe in the "raindrop theory".  One raindrop doesn't seem like much. However, when you consistently generate regular, steady raindrops you will create new streams of success.
What do you do for a living?
I am a professor of leadership at the graduate level and I also teach undergraduate psychology classes.  I enjoy the freedom of being creative in how I facilitate learning in the classroom.
What is your plan for your final recordings?
I am working on placing one of my songs in a Spanish film or telenovela.
Get your songs produced by StudioPros
If you are interested in getting your songs produced professionally, don't hesitate to contact producers Kati O'Toole or Robb Hutzal.
Read more about StudioPros Music Production here: https://studiopros.com/music-production.php
If you'd like to discuss getting a project started, call: 1-310-928-7776. We look forward to working with you soon!