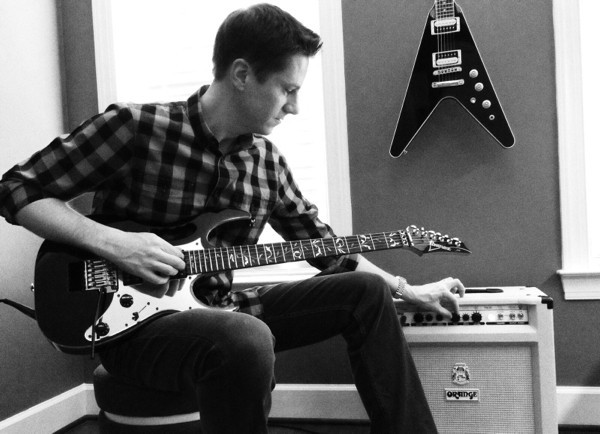 Jason Price is a Virginia based songwriter and producer that I have had the pleasure to collaborate with for his project "44 Reasons". This song has been ringing in the back of my head since we worked on the recording. With a message of hope and determination in a time of trial and life challenge, the melodies serve as an inspiration in many of life's road blocks.

The StudioPros string section added a string arrangement and live custom string quartet to the production to add heightened dynamics and emotional instrumentation to match the song's message. Mission accomplished. This is a song that I can listen to on repeat. A true tell sign of a beautifully arranged, composed and executed recording. 
As a producer, you can utilize StudioPros services to build on your existing productions and fill in the missing pieces to your recordings. Read more about the inspiring story behind "44 Reasons" below.

Listen to 44 Reasons:
(Live String Arrangement and Performance By StudioPros String Quartet):
How did you first get involved with StudioPros.com?
My father, who is also a songwriter and producer, recommended StudioPros to me after he used their services on one of his song projects.
How was the StudioPros process for you? Was it difficult to work online?
The StudioPros process couldn't have been easier. The online file submission process was quick and easy. I was able to articulate my needs for the song and the follow up communications with the StudioPros team was professional and efficient.
They quickly returned a quality draft right out of the gate and made my final refinements exactly to my specifications. I was very impressed with the speed of the whole process and the top notch quality of the final product.
I would highly recommend StudioPros to any producer, songwriter or musician looking for professional, top quality studio musicians to enhance their next project.
How did we help to get your songs sounding professional? What service did you use?
My track was primarily a bed of acoustic guitar, simple ebow pads and light percussion which laid the foundation for the vocals. Even with added vocal harmonies the track was lacking a bit of emotion in places, so I enlisted StudioPros to add a live string quartet.
Synth strings would have been a lot more affordable on this project. Why did you choose to go with a live string quartet for your song?
The live string quartet's organic quality blended beautifully with the acoustic guitars and voices and provided a lift that augmented the emotion of the song. There was no way I would have been able to replicate the same human feel and nuanced performance from sampled strings played on a midi keyboard.
What are you doing with your music?

My musical focus is producing projects for emerging artists, creating custom music for advertising and licensing tracks for film and TV.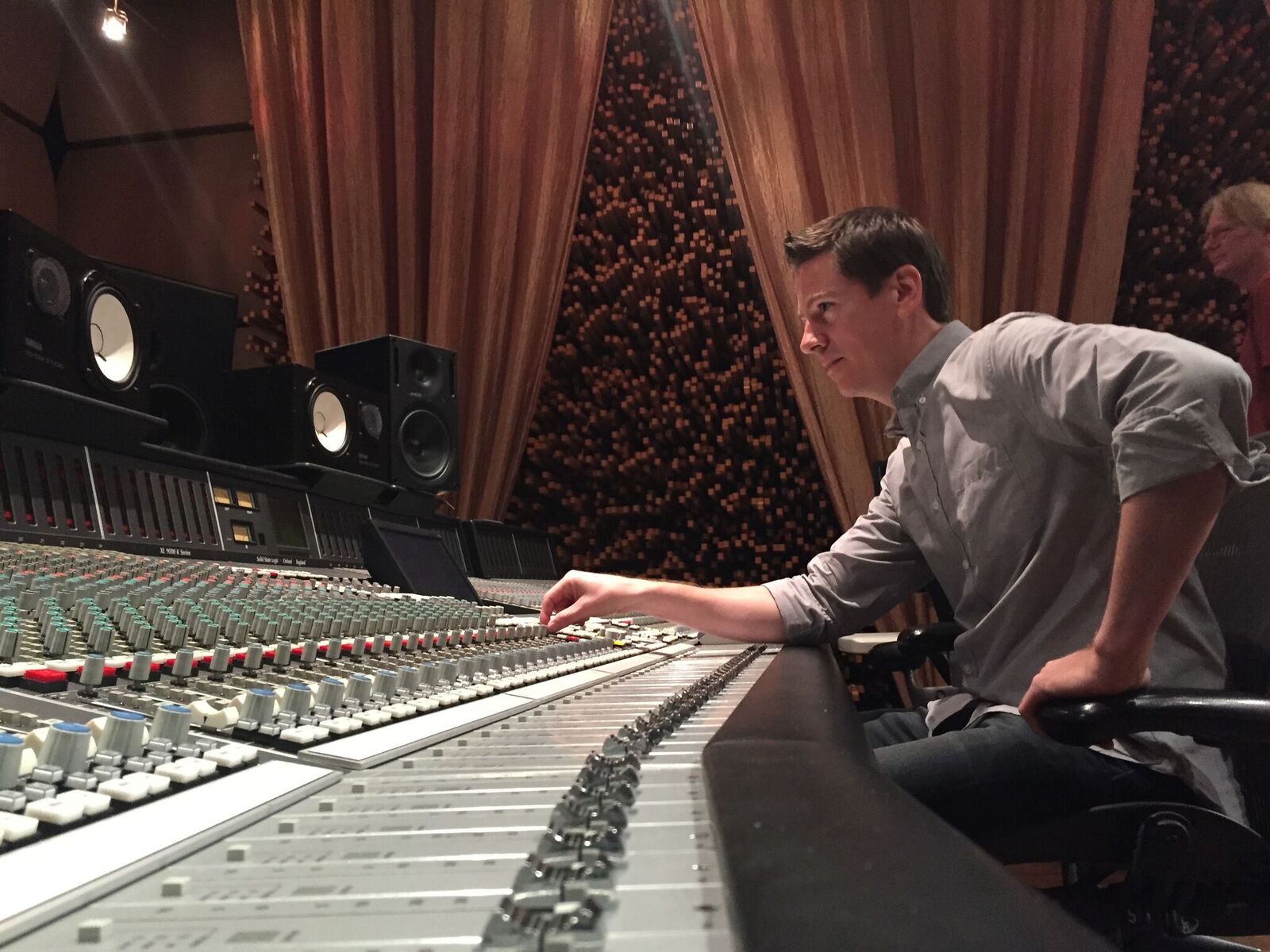 Who are some of your favorite songwriters and musical influences?
I find things I like from artists in many different genres from many different generations and cultures. I also love great songs, no matter who the artist or songwriter is.
I seek out songs that resonate with me within the first 5 seconds of the track, and then I listen to them over and over to dissect the elements that my ears find pleasing. I find ways to translate those elements into my own style or take them in a totally different direction.
What was the inspiration and writing process like for "44 Reasons"?

I wrote 44 Reasons with an incredible vocalist named Nathan Chuba and a multi-instrumentalist musician named Forrest Stone Allen. This song is about Forrest's long road to recovery from an almost fatal snowboarding accident.
After years of physical therapy and music therapy to overcome the affects of his traumatic brain injury, Forrest regained his ability to move, walk, speak and eventually sing. In the beginning, music was one of the only things that Forrest would respond to, and so it became an integral part of his recovery process.
This song is not only about his journey, but it is also a call to action for all of us to "just keep walking", especially through life's most difficult times. 44 is a reference to Forrest's lacrosse number and his family and friends branded themselves as Team 44 during his recovery.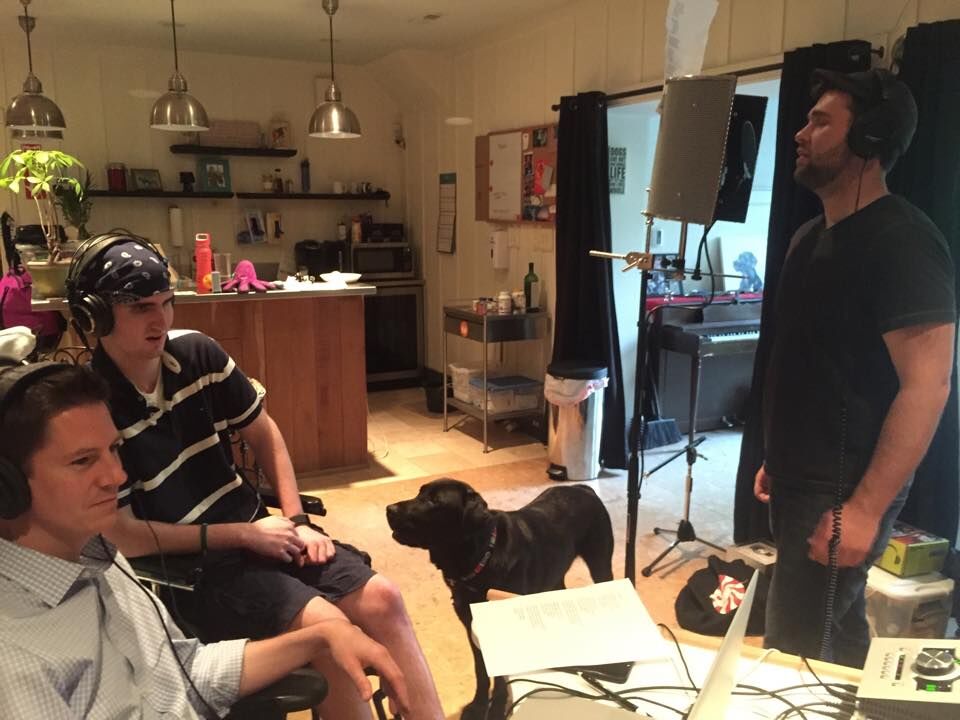 Besides music, what else do you enjoy? 
After seeing the power of music therapy with Forrest's recovery, I began volunteering at A Place to Be (//www.aplacetobeva.org), which is the incredible music therapy organization that helped Forrest regain his voice.
I work with children with special needs as a mentor in this program and recently incorporated a recording element to their summer camp program.
Do you draw inspiration from your everyday life?
Of course. There is beauty and music all around us all the time. We just need to take time to look and listen. Tapping into the creative elements in nature and our everyday life can translate into new and wonderful musical expressions.
What's next for you and "44 Reasons"?

44 Reasons is being considered for use in an upcoming documentary by an EMMY and Peabody award-winning director called "High Notes" about music therapy, A Place to Be and it features Forrest.
To checkout more about Jason:
//www.squadcar37.com
Get your songs produced by StudioPros
If you are interested in getting YOUR songs produced professionally, don't hesitate to contact producers Kati O'Toole or Robb Hutzal.
Read more about StudioPros Live String Section Services here: https://studiopros.com/strings.php
Read more about StudioPros Full Music Production Services here: https://studiopros.com/music-production.php
If you'd like to discuss getting a project started, call: 1-310-928-7776. We look forward to working with you soon!