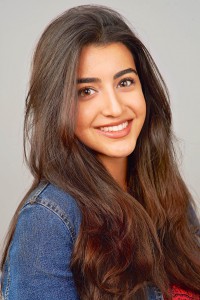 Luciana is a very talented artist.  From the get go, she had a clear vision for all the songs that she produced with StudioPros.  She acted very much as one of the producers on the project, which is the great part of working with StudioPros, you can be as involved as you would like or give complete control to us producers on the team here.
For "Stardust", you can clearly hear the European artist influences of Adele and Coldplay with the soaring strings and electric guitar riffs, but she still keeps it unique to her style.  She knew where she wanted to take this song from the start.  We used our Basic Production Package, along with a String Quartet, and Tara singing background vocals.
Check out "Stardust"

How did you first get involved with StudioPros.com?
I stumbled into the music industry quite by accident. It all started out last year when I uploaded a cover song to YouTube for my sister's birthday. I thought only my friends and family would watch my singing video, but for my surprise, it went viral. This video has now over 19 million views on YouTube and before long, I started uploading more and more singing videos.
Recently I decided to move away from covers and record my original songs. But I'm an undergraduate business and economics student studying/working full time and it would be impossible for me to spend hours and hours on studio sessions. That's where StudioPros came in and they exceeded all my expectations. Within a few weeks they were able to craft my demo song into a commercially viable record. I couldn't believe it!
How was the StudioPros process for you? Was it difficult to work online?
In my case, working online wasn't a choice; it was a necessity. If it weren't for StudioPros online services, I probably wouldn't have recorded my songs. The website's platform is very easy to work with and the musicians are all remarkably professional and talented.  Robb completely understood my style and concept and was very competent in communicating my vision to the musicians.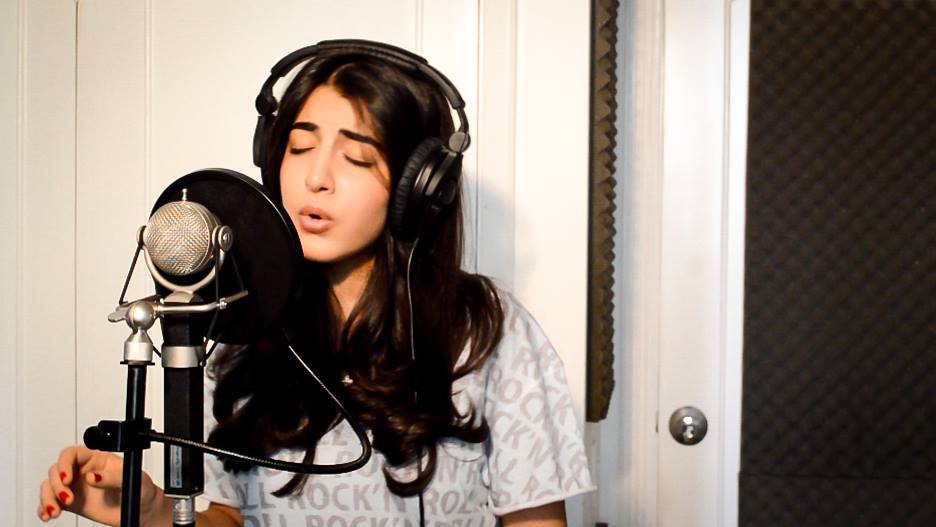 How did we help to get your songs sounding professional?
The production of a demo song into a "radio ready "record takes ability, talent and experience. The team at StudioPros has all of those qualities and more. The musicians delivered creative, original tracks and Robb was able to turn my idea into a tangible product.
How many songs have you produced with StudioPros?
Two songs, and I hope to get more songs produced soon.
What are you doing with your music? What's next for you?
Despite my parents thinking this is madness and wanting me to work in a bank, all is good and I feel optimistic. I already have a large fan base that will buy my records so I will continue to perform, produce and release my music.
Who are some of your favorite songwriters and musical influences?
My taste in music is very eclectic. I grew up listening to classic rock like U2, Pink Floyd, AC/DC, Scorpions etc… When I started my musical education, I migrated towards Jazz, Alternative and even Classical. For this song specifically, my inspirations were Adele and Coldplay.
When did you begin songwriting? What instruments do you write with?
I began songwriting as a hobby when I was 12. I play the guitar and the piano, but I prefer composing on the guitar.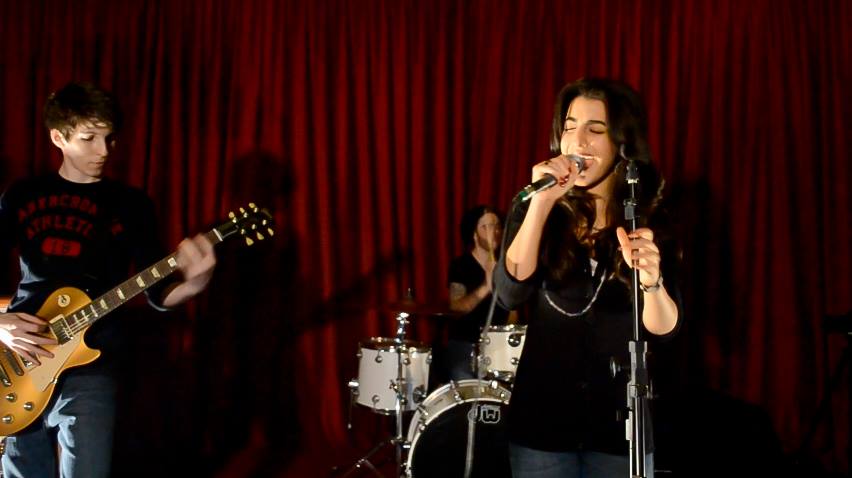 "Stardust" packs a lot of emotion; what was the inspiration and writing process like for that song?
I was so inspired to write this song that I finished it in 48 hours. This inspiration came from something quite philosophical my grandfather jokingly said to me: "When all of your problems seem too big, remember we are only stardust lost in space and we mean nothing (laughter)". This sentence stuck in my head and I kept asking myself: Are we here for a reason? Or are we simply a collection of random chemicals made in the cataclysmic explosion of stars: Stardust (or nuclear waste if you are less romantic).
This song invites the listeners to revisit the most primitive question of all: "What are we?" We humans declare ourselves to be alive even though we don't know what that means. We build rockets and smartphones, but we are incapable of explaining our most primitive urges and desires. I could go on and on…
Besides music, what else do you enjoy?
Food.
Do you draw inspiration from our everyday life?
Of course! I love writing about everyday events and feelings that people identify with. I think music is a fantastic tool that allows us to find deeper meaning in everyday concepts.
What do you do for a living?
I am currently an undergraduate business and economics student.
What is your plan for your final recordings?
I will record a music video to go along with this song and then release it on YouTube, Itunes, Spotify…etc
Get Your Songs Produced by StudioPros
If you are interested in getting your songs produced professionally, don't hesitate to contact producers Kati O'Toole or Robb Hutzal.
Read more about StudioPros Music Production here: https://studiopros.com/music-production.php
If you'd like to discuss getting a project started, call: 1-310-928-7776. We look forward to working with you soon!