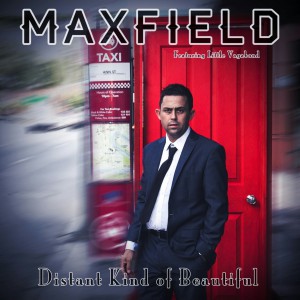 This month's featured artist, Maxfield & Little Vagabond are artists that hail from down under. We have worked with many artists from Australia and I continue to enjoy all the creativity that country can pump out.

"Distant Kind Of Beautiful" came together real smooth. It had a solid foundation of catchy melodies and thoughtful lyrics which always makes it easy to develop. This particular Pop/Rock production combined elements of rock, and surprisingly a little pedal steel which really fit nicely into the mix.  I hope you enjoy the music. This was the 3rd production we have done for for them and I hope there are many more to come!
Check "Distant Kind Of Beautiful" produced by the StudioPros Team:
How did you first get involved with StudioPros.com?
[Little Vegabond]: Back in 2009 I was wanting to make an acoustic album and came across the site via a Sound On Sound article (from memory).. life got in the way and 2 broken engagements later I decided to return to my first love of music. clicked the link and tried the service with a simple piano song and was so impressed that I decided to use StudioPros to complete an album I had already been working on at home.
How was the StudioPros process for you? Was it difficult to work online?
[Little Vegabond]: I am a big fan of the process, the quick turn around and the balance between the creative freedom the session musicians have and their ability to take direction. The only thing that is always tricky in any artistic situation is communication, but I was impressed that every attempt was made to make sure things were understood including a couple of phone calls from California to Australia, which was above and beyond any music professionals I have every worked with.
How did we help to get your songs sounding professional?
[Little Vegabond]: Clarity of track recordings, as well as sensible mix decisions freed me up to simple direct the process instead of always trying to work with limitations. Those two things have so far led to a well-oiled machine in terms of professionalism
for me.

How many songs have you produced with StudioPros?
[Little Vegabond]: I have now produced 3 songs, 2 of which will appear on my album when it is finally finished. I have at least 2 more in the works with StudioPros.
What are you doing with your music? What's next for you?
[Maxfield]: Looking forward to collaborating with more artists and looking to eventually release an album. Really keen to do some more music with Little Vegabond too.
[Little Vegabond]: I have been working on an album, with local government funding, for a year or so now. In the long term, I have closer to 50 or 60 songs in the pipeline. Perseverance always pays off in the end and I create music that I like to listen to, so its really for myself. If other people like it along the way, I'm glad to share the enjoyment.
Who are some of your favorite songwriters and musical influences?
[Maxfield]: My music is genuinely influenced by whatever I'm listening to at the time. Music is a mood for me.
[Little Vegabond]: I have weird influences, but I like musicians and thinkers and those with a distinctive voice.  Just off the top of my head, Jeff Buckley, Kevin Max, Nuno Bettencourt, Andrew Schwab, Jimmy page, Chris Cornell, Glenn Hughes. I listen to everything from Sabbath to Karise Eden. If its got genuine talent, I'm interested.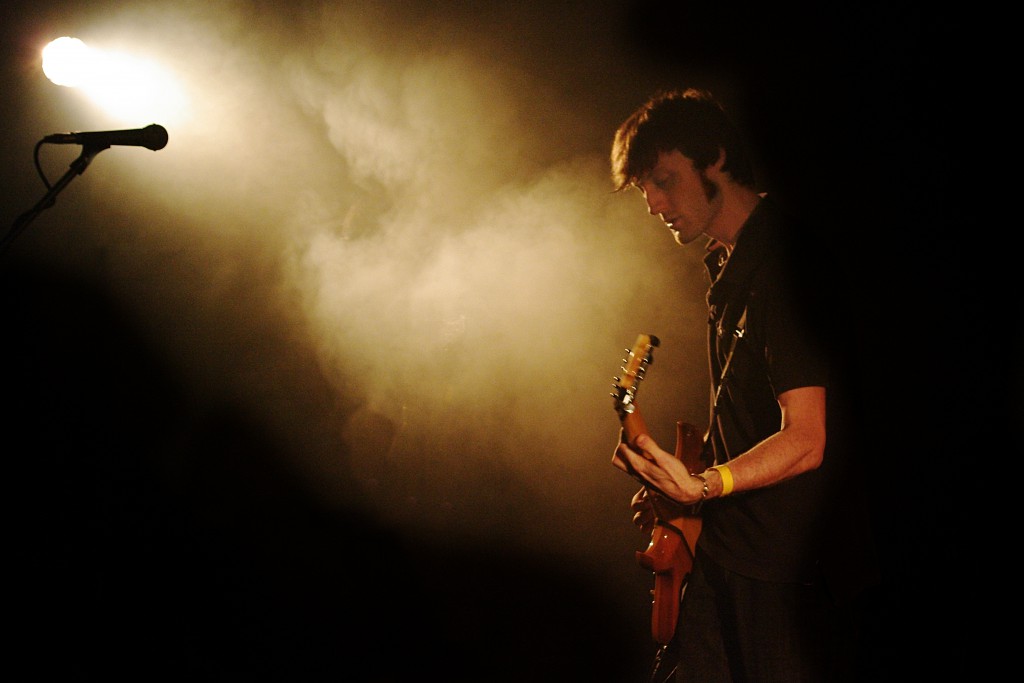 When did you begin songwriting? What instruments do you write with?
[Maxfield]: I have been writing lyrics my whole life. I write with my mind and my voice.
[Little Vegabond]: I started writing songs with my brother when we were about 8 years old on the keyboard and used to do concerts for our parents. Kind of got obsessed with poetry in my teens and between Burkowski and Blake been writing songs ever since, mostly on guitar or bass.
"Distant Kind Of Beautiful" packs a lot of emotion; what was the inspiration and writing process like for that song?
[Maxfield]: "Distant Kind Of Beautiful" talks of my emotions at losing my 20 year old nephew to suicide 2 years ago. It is very much a song that highlights the contrasts and differences from one person to another. In the case of this song it speaks of the contrast between my life and my nephews.
Besides music, what else do you enjoy? 
[Maxfield]:  I am married with 2 children and run my own business. My family is where I find enjoyment aside from music.
[Little Vegabond]: I'm a big nerd really, so if I'm not playing guitar, I'm building stuff, cooking things from scratch, constructing guitars and doing weird science experiments.  I am also a teacher, and run an audio business as well.
 Do you draw inspiration from your everyday life?
[Maxfield]:  Life is inspiring whether it is good or bad.
[Andrew]: Life is the best place to get songwriting material (especially the rollercoaster of relationships even if its nasty at the time). Part of being an artist is making use of wherever you are, looking at it from different angles and making something expressive out of it. If you are honest enough, other people can relate and so it becomes a group experience. Might even be group therapy.

Get your songs produced by StudioPros
If you are interested in getting YOUR songs produced professionally, don't hesitate to contact producers Kati O'Toole or Robb Hutzal.
Read more about StudioPros Music Production here: https://studiopros.com/music-production.php
If you'd like to discuss getting a project started, call: 1-310-928-7776. We look forward to working with you soon!