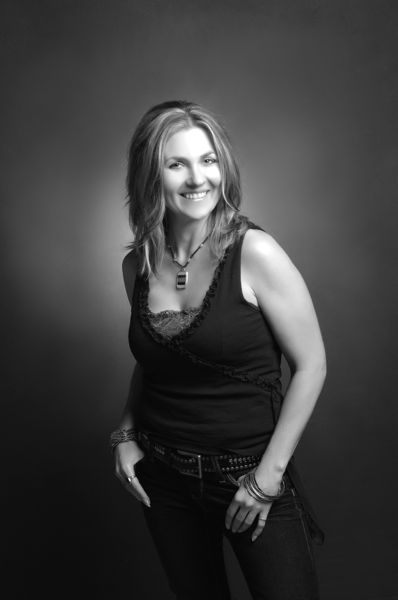 Ruth contacted me about producing one of her songs as sort of a vibey electro-pop reggae type track for Halloween.  We talked about many different ways to approach this song, and after exploring some various production directions, a SIA type of production seemed the most suitable for the direction. 
There was a fine line to keep this song tasteful on a production standpoint and I really commend our musicians for creating a song that has a great feel and vibe.  We composed the music to her melody she sent us, utilizing our Basic Production Package.

We used multiple layers of synth, electric guitar, programmed drums, programmed bass, and excellent vocals by our very talented vocalist Ashley.  Topped off with our professional mixing and mastering services to bring a radio ready quality to the final master.
"Turn Into A Zombie" ended up sounding great, and captures the vibes we were going for, I hope you enjoy!
Check out "Turn Into A Zombie" produced by StudioPros

Finding the right music production company.
I discovered StudioPros.com through my Facebook newsfeed as a suggested post for songwriters. Ironically, it came at a time when I was ready to make some changes with my songwriting and production methods. I researched the site and was impressed with all the positive reviews. The StudioPros process of working online is seamless and very professional. As the architect of the song, I find it extremely beneficial to be involved in each stage of the song's evolution. StudioPros welcomes author input and allows for the opportunity to review or make modifications before adding another layer to the arrangement.
Because of the unique nature of this particular song, I knew it would be a challenging project that needed the right producer to make it work. That producer has definitely been Robb Hutzal! Robb and his entire team of musicians and engineers are absolutely masterful! StudioPros adeptly interpreted my request for a contemporary, radio-ready Sia-type-sounding, pop song. Ashley, the talented vocalist, exhibits the exact smooth, sultry style I had in mind when writing the lyrics and melody.
Growing as a songwriter.
I began songwriting when I was a teenager and have played piano by ear since childhood. Because I have never had formal lessons and am not a musician, StudioPros is an ideal system for my writing style. The producer and musicians are able to build strength and structure upon the foundation of my musical blueprint.
I love all genres of music but have always connected with good balladeers including Phil Collins, Elton John, Billy Joel, John Mayer, Rob Thomas, Alan Jackson, and Norah Jones. Tracy Chapman is one of my favorite singer/songwriters. Her voice, lyrics, presentation, quiet and humble sincerity resonates with me. Chapman's emotional song, The Promise is one of my favorite ballads of all time and is always on my "need a good cry" playlist.
In the current mainstream of music, I am drawn to the originality of performers like Twenty One Pilots,  Fall Out Boy, and Lauryn Hill.
Inspiration for writing "Turn Into A Zombie" and other songs.
I am primarily a ballad writer so I wanted to try something a bit unconventional and out of my realm to demonstrate the range of writing. Many of my songs have a poignant meaning or message behind them. For this endeavor, I just wanted to compose a fun pop song geared towards a larger audience. The idea originated with the popularity of The Walking Dead and Zombie Apocalypse.  I enjoyed referencing popular icons within the lyrics and hope it will not offend anyone. With a "zombie" title and theme, I am pleased that StudioPros was able to complete the project before Halloween.
For writing in general, I find that life gives us an endless supply of writing material and inspiration. While many of my songs are personal and do come from my life experiences, I also like to step outside the box and try writing from various perspectives. I am always looking for innovative song ideas. I like to focus on the emotional feel of a song. Lyrics are definitely my strength and I strive to create a sense of imagery and poetry with my words.
What's Next.
Like every songwriter, it is my goal to have one of my songs published and recorded. However, I am a realist and understand that it is difficult to be a non-performing songwriter in the music industry. I will always continue to write as an outlet and hobby. I am hoping to produce a few more of my songs with StudioPros in the future. My next song idea is a type of sports anthem written for a male vocalist.
Get your songs produced by StudioPros
If you are interested in getting YOUR songs produced professionally, don't hesitate to contact producers Kati O'Toole or Robb Hutzal.
To read more about our music production or order online:
https://studiopros.com/music-production.php
If you'd like to discuss getting a project started, call: 1-310-928-7776. We look forward to working with you soon!