Susan Odella is a Minnesota-based song-writer who truly recognizes the importance of strong song-writing, radio-ready production, and pitch strategy. Her process generally involves assessing the types of songs in market demand and working with the StudioPros team to help turn her rough demos into polished, marketable productions to be pitched for licensing opportunities.
I'm excited to share her new tune, "Shine", which has evolved immensely from its demo stage to final master. This is an incredible example of how creative arrangement and modern production can transform a song that already has a strong template from the get-go.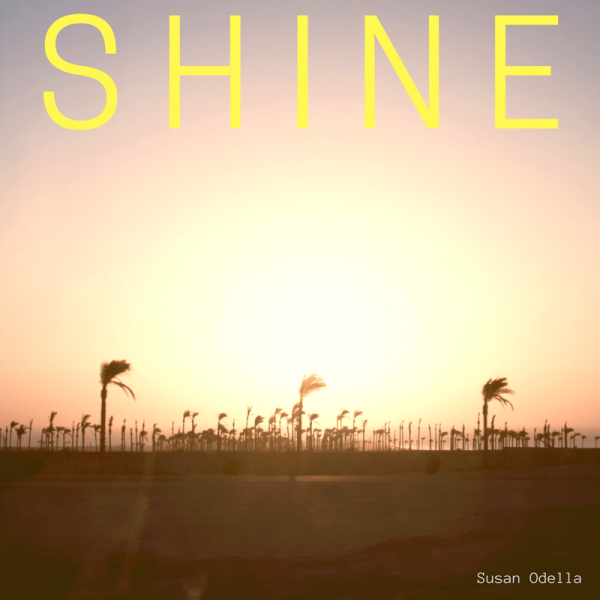 Susan sent in a loop-based demo of this song to me with a scratch vocal on top so that I could understand the basic concept. Using a combination of  programmed drums, synth bass, and keyboard tracks, along with our vocalist Evan and a thorough mix and master, we really made it… well… SHINE.
Here is a before and after comparison of Susan's song, "Shine"
Before (Susan's Demo Version):
After (StudioPros Version):
Recording With an Online Studio
It was about three years ago when I decided to get involved in music again. After writing and playing in bands, I actually took a 14 year break, but was now ready to make music a part of my life again. I joined a website for musicians so I could start to pitch my songs to agencies and publishers. I was doing all my own writing, playing the keyboard, and recording when I discovered that others on the website were using online studios. Wow – what a breakthrough! I soon found out that I could play, sing, and record a rough demo of my song, email it to a studio, and it could be produced into a beautiful piece of work, far better in quality than I could come up with at home.
The process is very easy and I enjoy being able to go online to see what stage my song is at, approve each track after it has been recorded, and the fast turnaround time.
I have added StudioPros vocalists or instruments into my own songs consisting of piano, keyboard and loops when I didn't need the full production done, so many levels of help are available, and completed quickly.  I look forward to many more great productions from StudioPros.
Working With a Professional Music Producer
I've worked with Ethan on many of my songs, and as a producer, he was great in listening to what I wanted and sharing his ideas on how best to record my music to give it the best chance possible for success. When I was trying to steer a song toward a type of genre, or even an agency's ad, he'd ask for a copy of the ad to present to the musicians, so that they could put the right elements into the recording according to what the agency was looking for.
I can now say that I have a contract with a music licensing agency, many songs in music libraries that film and TV music supervisors scope out, contracts with music publishers in L.A. and Nashville — and most of these songs were produced at StudioPros.
Demo vs. Pro Recording When Pitching Music
Many years ago, an artist could come up with a simple demo of a song, send it in, and get a publishing contract. The whole music business has changed through the years. We, as musicians and songwriters, are expected to write and produce our music at a broadcast level — publishers want to hear a finished product so that the song is ready for them to pitch.
I believe it's a situation of musician/artist/songwriter saturation, and a dwindling number of publishers who have been able to stay in business and be successful. I've never had a song move forward without a great production attached to it. I am not a performer, and I write in many genres, i.e. Pop, R&B, Country, etc., so working with online studios from my home in Minnesota has been the perfect option for me in getting my music produced in the style that will call attention to it, and give my songs the best chance that they deserve.
The Inspiration Behind The Song "Shine"
"Shine" was written while feeling the impact of how my songwriting has become a passion and near compulsion, and wanting to be an inspiration to family and friends, many who doubt that an individual from a small town in northern Minnesota can make a dent in the world of music.
Get YOUR songs produced.
If you're interested in getting a song professionally produced by our production team, don't hesitate to contact us! We have producers at: 1-310-928-7776 or by email at: info@studiopros.com.
You can read more in depth about our music production services and order online today here: https://studiopros.com/services.php
We look forward to working with you soon!
Ethan