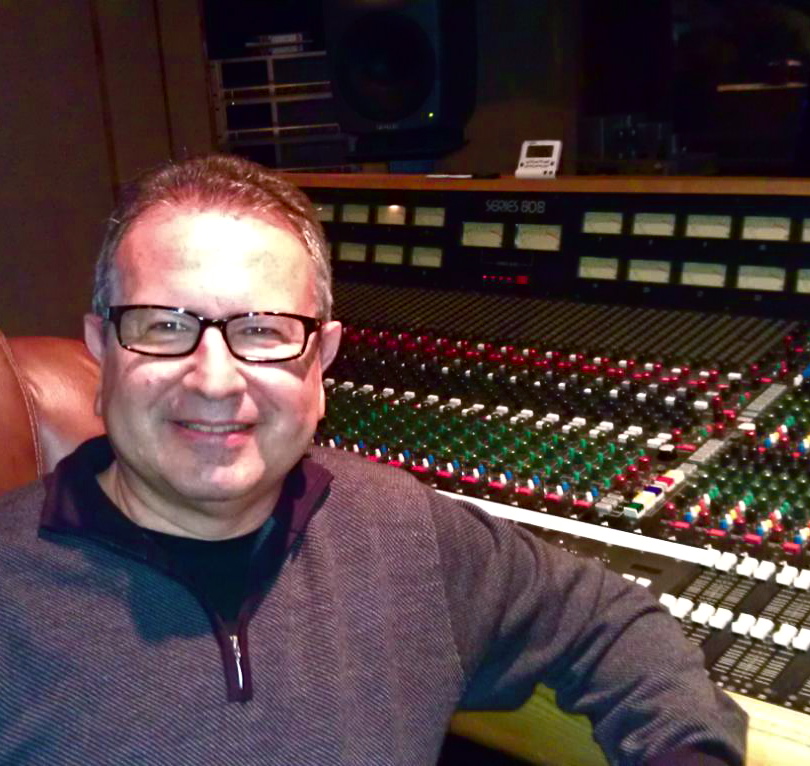 I first met this month's featured artist, Tim Tye, in early September of this year. Tim is a lawyer from Dayton, Ohio, in his day to day life, and a songwriter in his free time. He called inquiring about StudioPros and exactly what it is we're all about. Tim was very skeptical from the start because he had been working on this particular song, Dark Stretch of Road, for several years, but I was eventually able to ease his mind.
Having produced several versions of the song at his local studio, using a diverse mix of very talented musicians, he was frustrated that he wasn't able to achieve the sound, atmosphere, and feel he was after. After a few conversations and trying to understand EXACTLY what it was he was looking for, I was able to help him develop and produce the song in the style he had intended. At long last, his song was finally realized. That makes me very happy.
We used Johnny Cash's cover version of "Hurt" as a reference and went for the quiet and stripped down intensity that the song deserved, while still keeping the classic country elements to it. Being a Johnny Cash fan myself, I thoroughly enjoyed hearing each step of the production process unfold. We chose an instrumentation of acoustic guitars, upright bass, beautifully laid out dobro lead, dark and simply stated grand piano, mellotron and classic country vocals by Chris. I'm very proud of how the song turned out in the end.
Check out Dark Stretch of Road:

How did you first get involved with StudioPros.com?
I've been working on a CD for about two years. I've used a local studio and local musicians. But there was one song that I wasn't satisfied with. So I looked for another approach and I found StudioPros.
How was the StudioPros process for you? Was it difficult to work online? 
Working online couldn't have been easier. Within hours of submitting my scratch demo, Kati O'Toole called me and got the process started. She spent a lot of time getting to understand the mood and feel that I was trying to achieve. Obviously it worked, because the end result was exactly what I heard in my head.
How did we help to get your songs sounding professional? 
You took the time to understand what I wanted. The musicians clearly had the experience and talent to listen to my demo and read the notes Kati had made and bring my song to life.
How many songs have you produced with StudioPros? 
One, but there will be more.
Who are some of your favorite songwriters and musical influences? 
I'm a product of the Dylan—Byrds—Tom Petty school. I love early rock n' roll. I love genuine country music—Hank, Sr., Johnny Cash, George Jones.
When did you begin songwriting? What instruments do you write with? 
I began in high school. I write exclusively on the guitar.
What was the inspiration and writing process like for "Dark Stretch of Road"?
I had been working on a song for about ten years, which I have since finished. It's about a truck driver who is killed in a wreck and is destined to drive across the United States for eternity. It's actually an upbeat, rockabilly song. While I was messing with that, I got the idea to write about a lost trucker as a metaphor for hopelessness. I came up with the title first, which is unusual. Then I came up with the first line: It wasn't raining when I left St. Paul. I substituted "snow" for "rain," because it sounded even more dismal. After that, the song wrote itself.
Besides music, what else do you enjoy?
I like riding a bicycle. I constantly get song ideas when I'm out in the country.
*(ironically enough, our last Featured Artist Bill Simon wrote "Where The Wild Horses Go" on his bicycle. I guess we should all get to riding…)
What's next for your recording?
The song is the title track from the album "Dark Stretch of Road," by Tim's band, Midnight Sky, to be released soon on Salinas Records.
Get Your Songs Produced by StudioPros
If you are interested in getting your songs produced professionally, don't hesitate to contact producers Kati O'Toole or Robb Hutzal.
Read more about StudioPros Music Production here: https://studiopros.com/music-production.php
If you'd like to discuss getting a project started, call: 1-310-928-7776. We look forward to working with you soon!